Blog by Tag: RE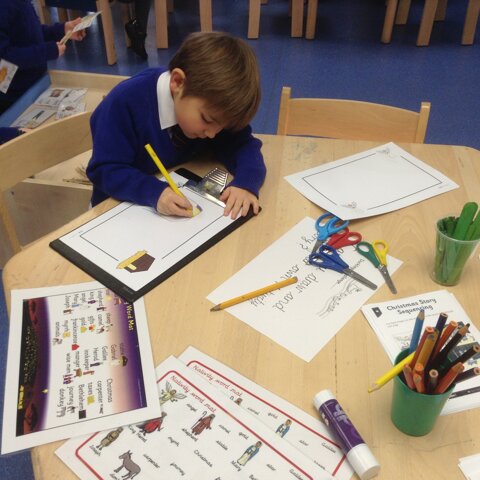 The Ducklings are enjoying drawing and writing all about the first Christmas.
Category: Ducklings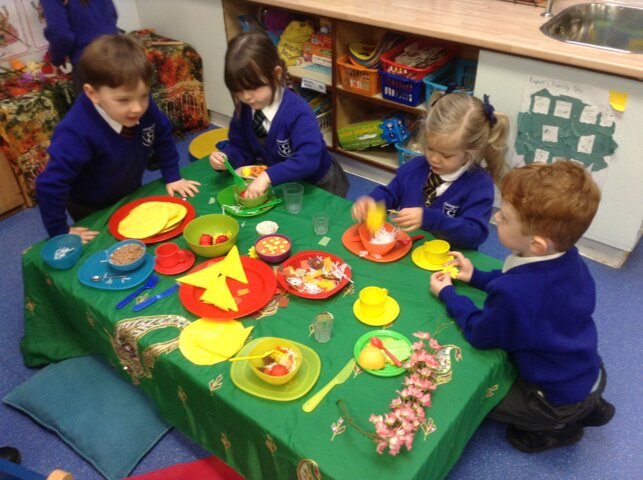 This week we have been finding out all about the Hindu festival of light called Diwali. We have turned our home corner into a home for celebrating where the children can pretend to have a special family meal and worship at their family shrine called puja. The children have made special lamps out…
Category: Ducklings
RE Understanding the World Celebrations Diwali Hinduism
Doves have been learning all about the Diwali festival with Mrs Oddy this half term.
They loved decorating the school with colourful rangoli patterns. Have a look at our photos!


Over half term you have a choice of Diwali activities to choose from (you only need to complete one but you…
Category: Doves
doves RE Creative learning homework Diwali Hinduism
We made our way to Poulton, through the drizzle and the wind.
Firstly, we went to Poulton Library and heard Viking facts and played guess the book character. We were then chose a book we wanted to borrow from the library.
After the library we went to St Chad's Church to hear all…
Category: Hawks
Christmas hawks reading RE poulton year5 year 6 library st chad's church
Some of the children have enjoyed wearing traditional clothes as part of our Diwali celebrations.
Category: Ducklings
RE Understanding the World Celebrations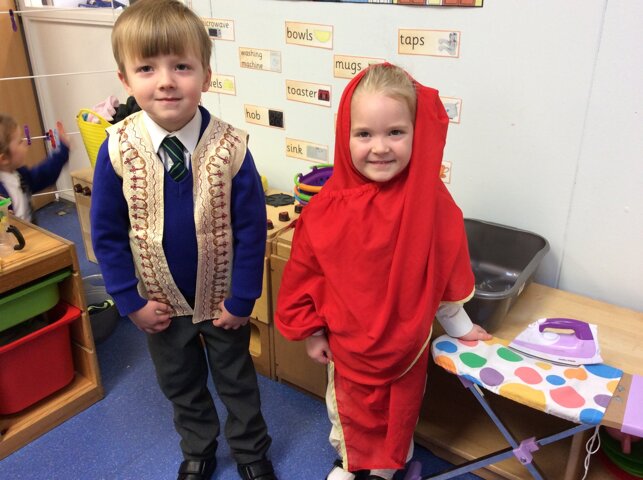 This week the Ducklings and Little Chicks have been learning all about the Hindu Festival of Lights, Diwali.
Some of us have enjoyed wearing traditional costumes.
Category: Ducklings
RE Understanding the World Celebrations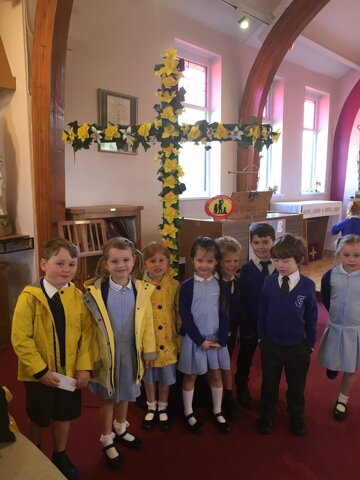 We really enjoyed our trip to the church. We learned lots and the children thought of some brilliant questions to ask Reverend Carolyn.
She said that their behaviour was amazing too! Well done!
Look at the gallery here....…
Category: Ducklings
The Ducklings have enjoyed sharing their christening photographs and artefacts with the rest of the class.
Thank you for sending them in.
Category: Ducklings
Well done to all of the children for their participation in our class assembly on Advent.
What did you learn about advent from our class assembly?
Category: Owls
year3 year4 Christmas advent RE owls2018
On Tuesday 18th April as a whole school we had an Art and RE Day. Our focus was the Easter Story and the symbols of the Holy Spirit. To start we presentented our homework, 'What does Easter mean to me?' We then looked at the symbol we has been given by Mrs Lees and Mrs Wills. Our symbol was water.…
Category: Owls
owls year3 art year4 water display RE helping others symbols
Reverend Hannah helped us with our RE topic - The Church and it's family. She told us all about how and why Christians celebrate Baptisms.
We then pretended to have our very own Christening!
Category: Ducklings
In RE, Owls have found out how Christians prepare for Christmas.
We know in Church they have Advent rings during the season of Advent.
We have found out the meaning of the Advent ring and what each candle represents to Christians.
If you had an Advent ring, what would each…
Category: Owls
owls year3 year4 Christmas advent RE advent ring