Blog by Tag: Understanding the World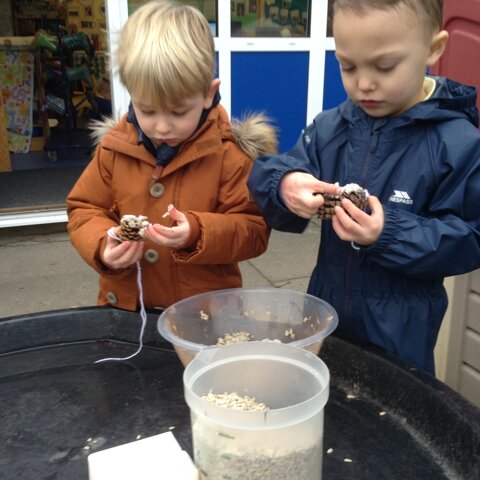 This morning we have been outside making bird feeders. We mixed seeds with lard and then pressed the lard into a pine cone. For some reason a few children didn't like the feel of the lard! We then hung the feeders in the garden. We now just have to wait and see what birds come and feed from…
Category: Little Chicks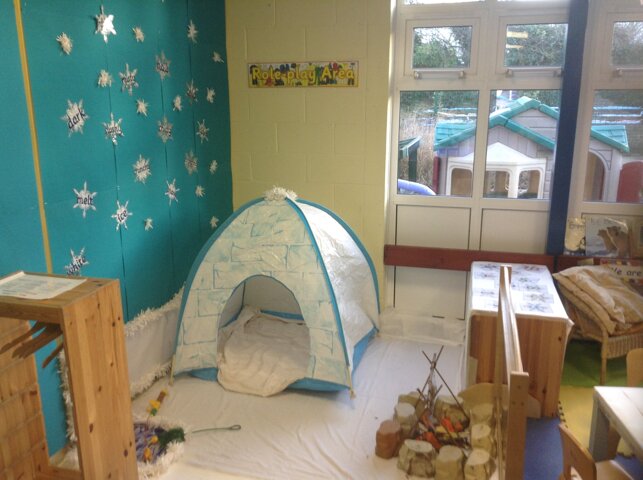 Sci show kids
As part of our learning about the Arctic the children watched Sci show kids it taught us about the Arctic. Little Chicks have been asked to ask a question about the Artic to learn to use questions in conversation. 15.1.22
Georgia "Do their noses turn to ice Polar bears?" …
Category: Little Chicks
animals science geography Understanding the World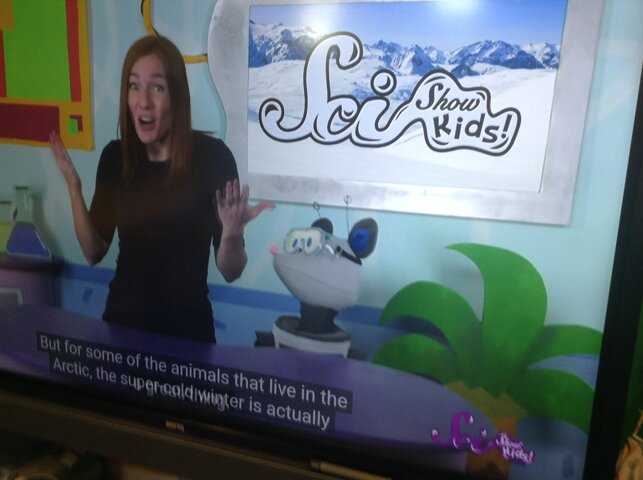 Little Chicks have been learning about the Arctic North the children learnt about the animals, the habitat, what food the animals hunt for and what the weather is like in the Arctic North.
The thickness of the ice, Walrus, Seal, Arctic Fox.
Little Chicks used the role…
Category: Little Chicks
animals science geography Understanding the World
We have carried out a science investigation to help Jack Frost, just in case he loses his hands again! Last week when we found jack Frost's frozen hands, we brought them inside to look at but they melted. We wanted to know where the best place would be to put his hands if we ever found them again,…
Category: Ducklings
science Understanding the World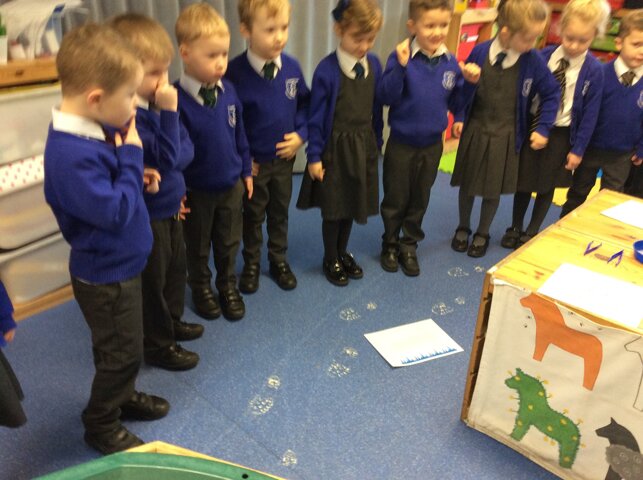 On Tuesday we had a surprise when we came to school. We found frosty footprints and a letter. On reading the letter, we found that Jack Frost had left it and he needed our help! It had been so cold in the night that his hands had snapped off and he needed our help to find them! Luckily we managed…
Category: Ducklings
changes Understanding the World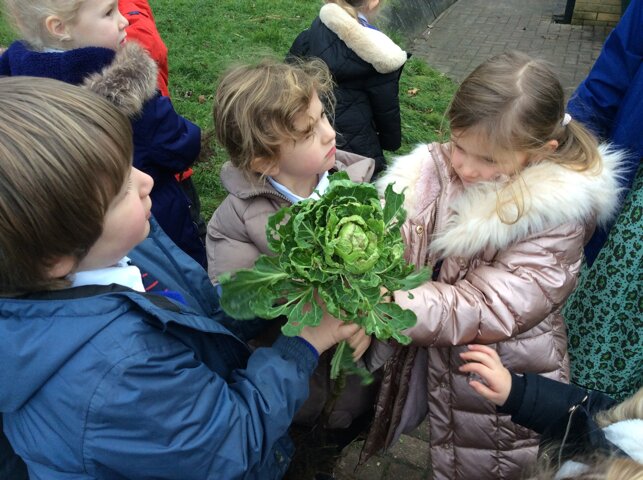 The Ducklings have enjoyed visiting the school garden to harvest the sprouts and leeks that are ready to be eaten. The sprouts are ready just in time for our Christmas lunch in school next week. We can't wait to try them! Thank you for taking us Mrs Hicks!
Category: Ducklings
outdoor learning Understanding the World harvest
The Ducklings have been investigating how to light up the stable in Bethlehem using simple electrical equipment - wires, batteries and bulbs.
Category: Ducklings
The Ducklings loved getting outdoors and exploring the wintery weather left by Jack Frost! Lots of opportunities for talking and asking questions.
Category: Ducklings
outdoor learning Understanding the World
This wet autumnal weather has been the perfect conditions for fungi to grow in. The Ducklings have enjoyed spotting them in the damp areas of our garden. They used magnifying glasses to observe them more closely. We talked about the importance of not touching them and to be careful when you see…
Category: Ducklings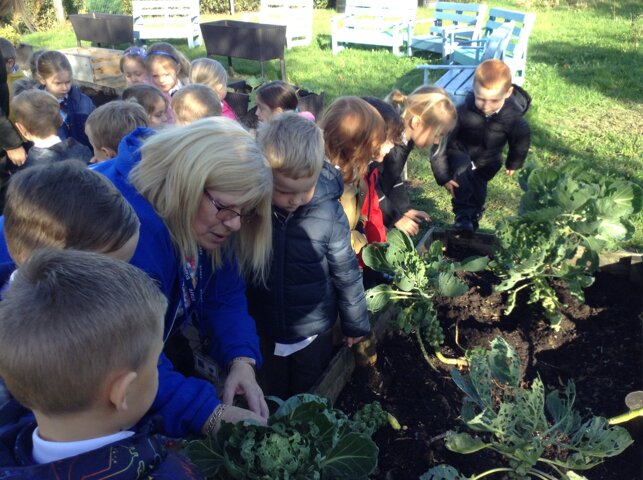 Today the Ducklings got to venture into our amazing vegetable garden. We shared our knowledge of harvest with Mrs Hicks, who in turn told us all about how we harvest the vegetables in school, wash them, cook them and eat them as part of our school dinners!
We were amazed with just how much…
Category: Ducklings
outdoor learning Speaking and Listening Understanding the World
Learning about the different bones in our bodies and their names has been fun. These Ducklings have worked together to make their skeleton and label it.
Category: Ducklings
We have loved looking at all of the baby photographs that the children have brought in. It was fun trying to guess who the baby photo belonged to. We have been talking about the different ways in which we have grown and changed.
Category: Ducklings