Blog by Tag: art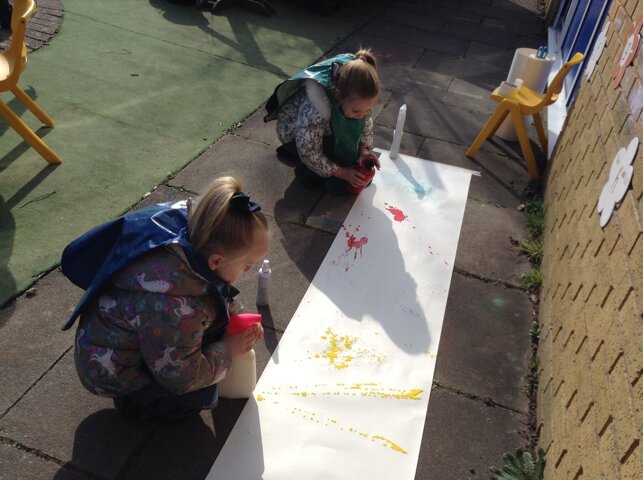 Today we have learned about the Hindu festival of Holi as part of our RE. The children have been learning about the importance of colour as a symbol of welcoming the Spring time and how colourful paints are used to celebrate. The children have been experimenting with spray painting and colour…
Category: Ducklings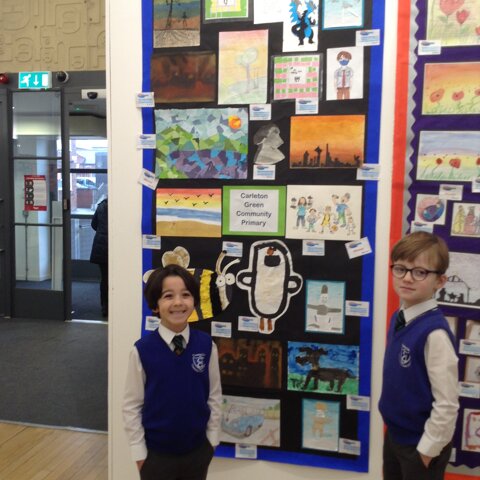 Today our two Young Seasiders winners got to visit The Gallery at Blackpool and the Fylde University Campus to view their displayed and have their photo taken for the Gazette.
We are so proud of these two brothers...their passion for art and design and their personal accomplishments mean so…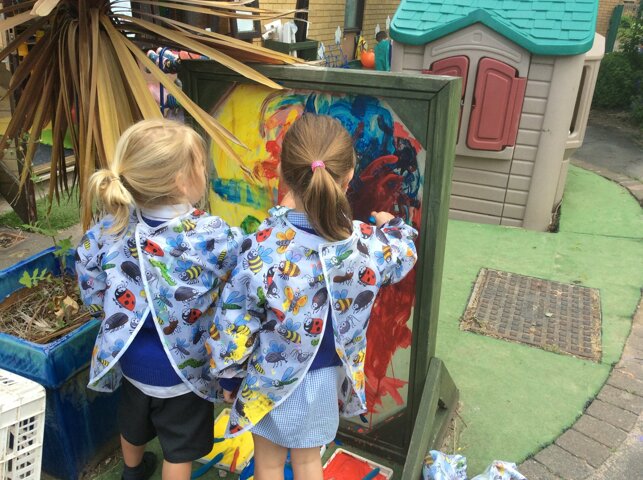 Outside the Ducklings have enjoyed using the painting window to explore mixing the colour on.
Category: Ducklings
art investigation Creative learning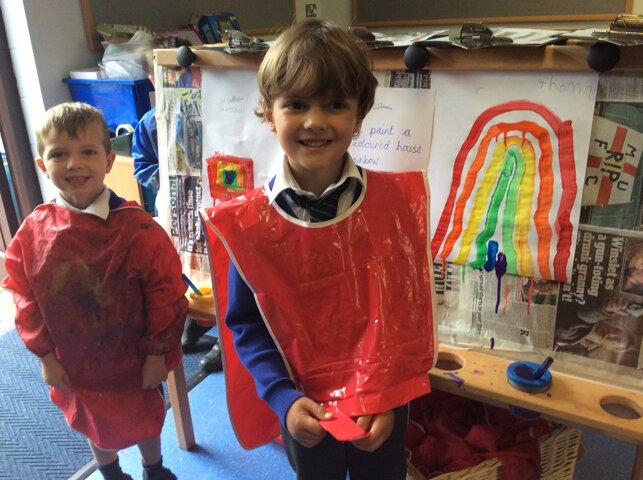 It has been lovely to see the Ducklings exploring their creative side using the colours of the rainbow.
Category: Ducklings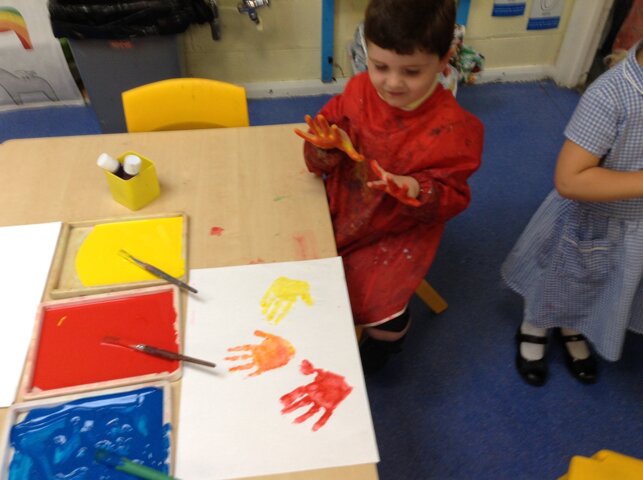 Little Chicks have been mixing Primary colours to Secondary colours. They have been discovering the different colours created by mixing two colours together.
Little Chicks enjoyed the activity and learnt the different combinations.
Red + Blue = Purple
Red + Yellow =…
Category: Little Chicks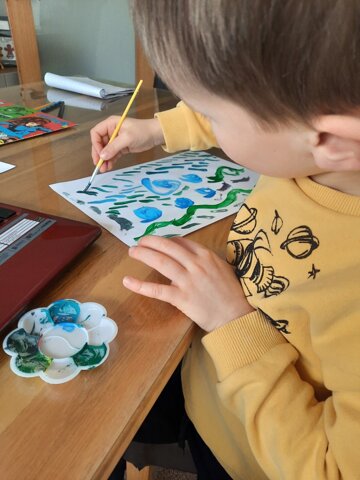 As part of Children's Mental Health Week the Ducklings have been listening to a piece of classical music - The Four Seasons by Vivaldi and have produced artwork to show how the music has made them feel.
Category: Ducklings
art music World Mental Health Awareness Day
This week we looked at patterns and textures and hunted around school and home to find interesting textures.

We then studied Laura Slater's modern patterns and had a go at creating our own.

Finally we looked at patterns on pottery in ancient Rome and designed our own amphoraes.

Here is a…
Category: Doves
art Roman art week remote learning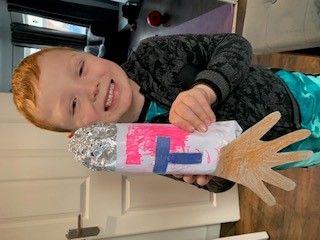 It has been great to see some children spending time on their creative ideas. We love this amazing rocket and think it is definitely worthy of a flight to the moon. Blast off, everyone!
Category: Ducklings
Have a look at our Christmas Cards.
How did you make yours? Whose do you like and why?
Category: Hawks
Today has been our Outdoor Learning Day in Robins. We had a fabulous day and the weather was kind to us this morning.
We carried on learning about money and we did this outside by finding different amounts of money around the playground and then we had to work out which ones matched even…
Category: Robins
art poetry outdoor learning English Outdoor Classroom Day Robins2020
The children in Parrots learnt all about the different flags for the United Kingdom. They learnt where these countries are located on a map of the UK along with which flags belong to England, Ireland, Scotland and Wales. Then the children used various different art techniques and re-created the…
Category: Parrots
This week we finished off our Art and DT. We drew pictures of a significant Blackpool figure, Charlie Cairoli and we also made a picnic blanket. We each designed a square of the blanket and then produced it using felt. We were able to sew our image onto the background colour using black thread…
Category: Robins