Blog by Tag: advent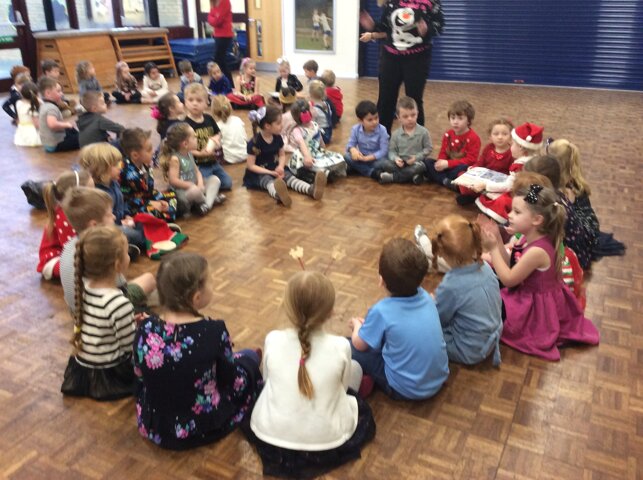 We enjoyed playing pass the parcel at our Christmas party.
Category: Ducklings
Buddy had a mission sent by Father Christmas to deliver Advent calendars, but when we turned up to school there was chocolates all over the classroom floor. We could not believe that he ate the chocolates. Luckily, the cakes sent for Miss H and Mrs C hadn't been…
Category: Herons
Year 2 Christmas herons year 1 advent elf on the shelf Buddy
Well done to all of the children for their participation in our class assembly on Advent.
What did you learn about advent from our class assembly?
Category: Owls
year3 year4 Christmas advent RE owls2018
In RE, Owls have found out how Christians prepare for Christmas.
We know in Church they have Advent rings during the season of Advent.
We have found out the meaning of the Advent ring and what each candle represents to Christians.
If you had an Advent ring, what would each…
Category: Owls
owls year3 year4 Christmas advent RE advent ring