Blog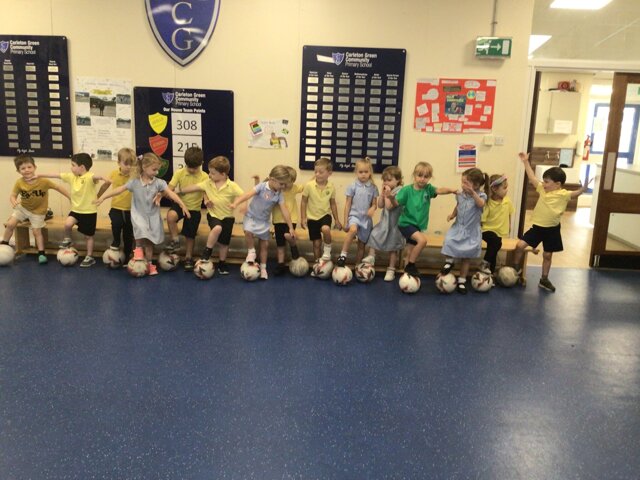 Kieran introduced the traffic light game.

Red= stop
Amber=slow down
Green= go
In the game there was a garage, to fill up petrol Little chicks had to do five toe taps to fill up with petrol.
At the car wash the widescreen wipers passing the ball.
Speed bumps they had to…
Category: Little Chicks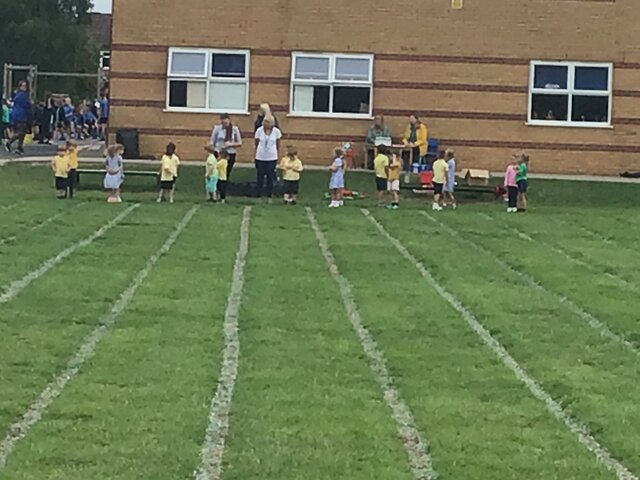 Little Chicks in their running race for Sports Day.
Well done Little Chicks.
Category: Little Chicks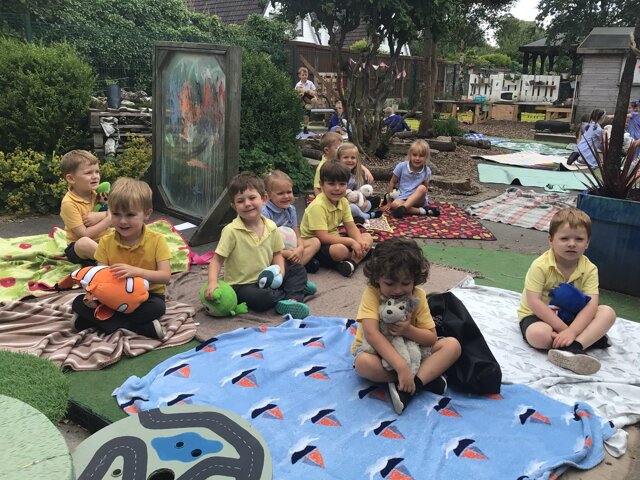 Little Chicks Teddy bears picnic, they enjoyed crisps, biscuits and ice lollies sharing their teddies with their friends.
Little Chicks took their Teddy Bears to the forest.
View full gallery …
Category: Little Chicks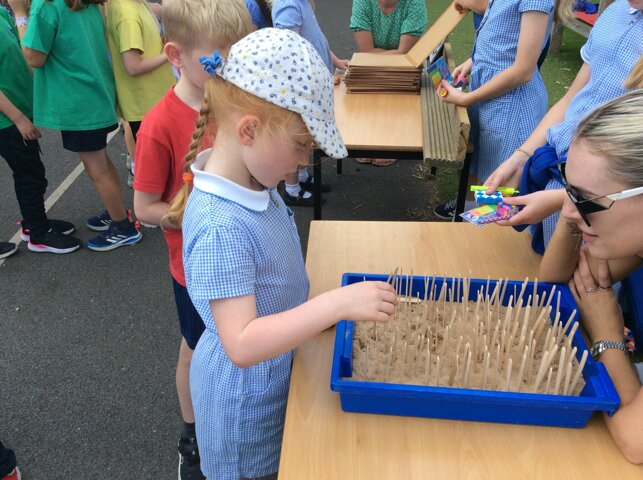 The Ducklings thoroughly enjoyed their afternoon and evening at the summer fair. A few said that 'It was the best day ever!'
Category: Ducklings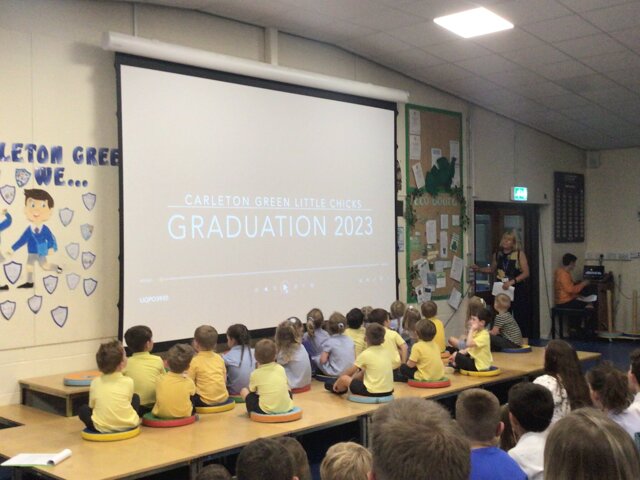 Amazing Graduation Thankyou all for coming we wish them all the best.
To view full gallery https://carletongreen.schudio.com/admin/galleries/view/76585
Category: Little Chicks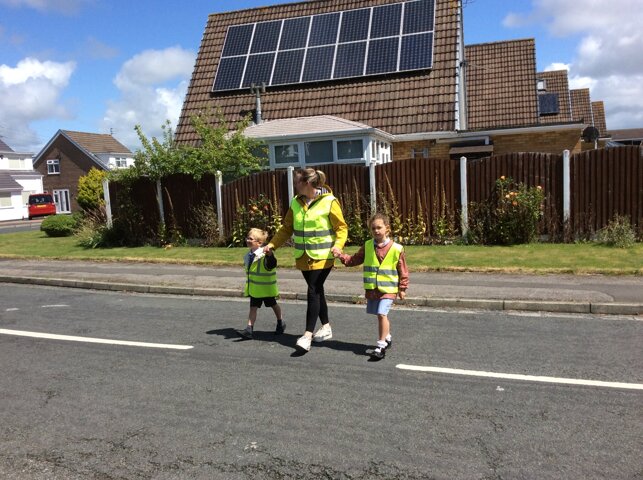 The Ducklings have completed their safer pedestrian road safety training. They know how to stop, look and listen and to walk sensibly across the road whilst holding a grown-up's hand.
Category: Ducklings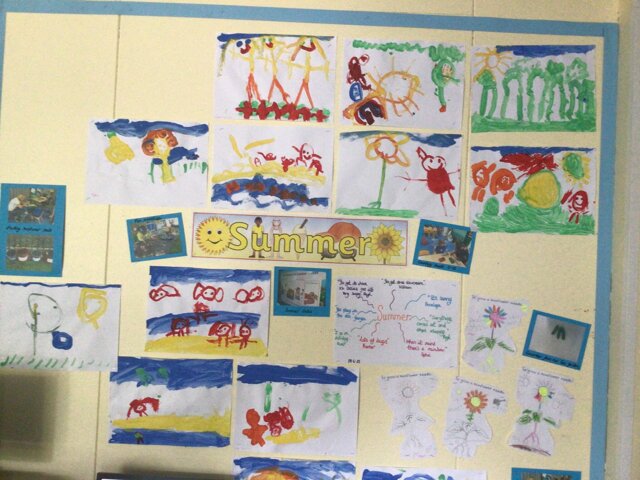 Our new topic is Summer we have been looking at what we do in Summer.
Mrs Stock "What do you like in Summer?
Aurelia "Go on the trampoline."
Beatrice "Going to the beach."
Charlie "Having lollies and the beach."
Elizabeth "Having picnics. "
Georgia "Playing in the sea."
Henry…
Category: Little Chicks
Kieran introduced Spider Tag.
Spidermen and Spider-girls tried to catch each other with their webs (bibs) then that person becomes a Spider person when caught. The children at the end of the game pay a forfeit of 3 star jumps.
Three Spider-Man try to catch the bad guys (everyone else). When…
Category: Little Chicks
Physical development follow instruction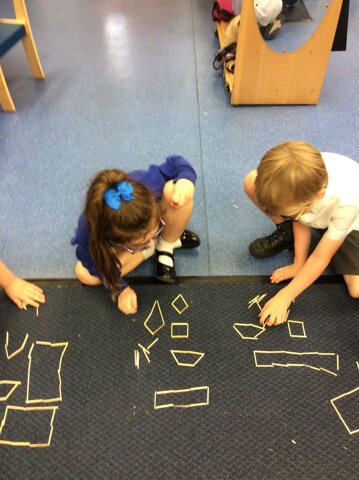 In mathematics, the Ducklings have been using matchsticks to construct 4 sided 2D shapes with their talking partners.
Category: Ducklings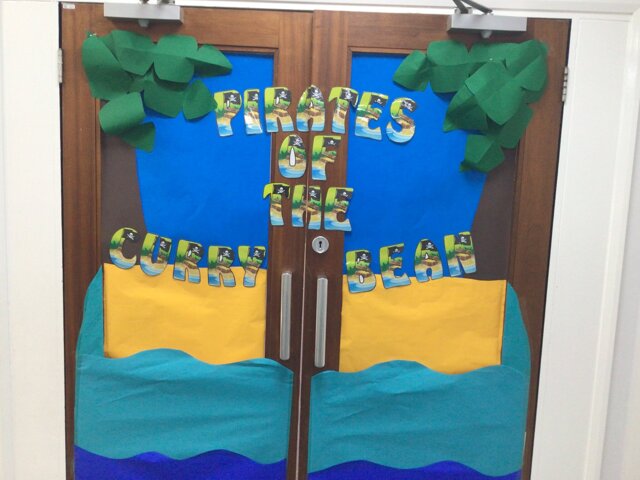 Little Chicks watched the Year 5 and 6 play. They were enthralled by the performance.
Miss Taylor "What was you favourite part of the play."
Lucas "The game, two sticks, Mum and Dad, old stamps."
Georgia "The monkeys."
Ben "The monkeys."
Petra "The treasure chest."
Georgia "I…
Category: Little Chicks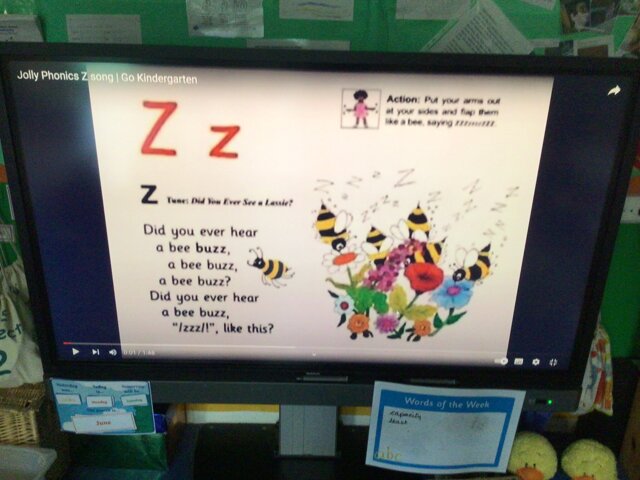 Little Chicks are learning the letter of the week Z they found objects beginning with Z they wrote the letter Z in the air, they learnt the Z jolly song and wrote Z on their white boards following Captain Seasalt on treasure island.
They used the smart board to choose which picture began with…
Category: Little Chicks
writing phonics Singing Letter of the week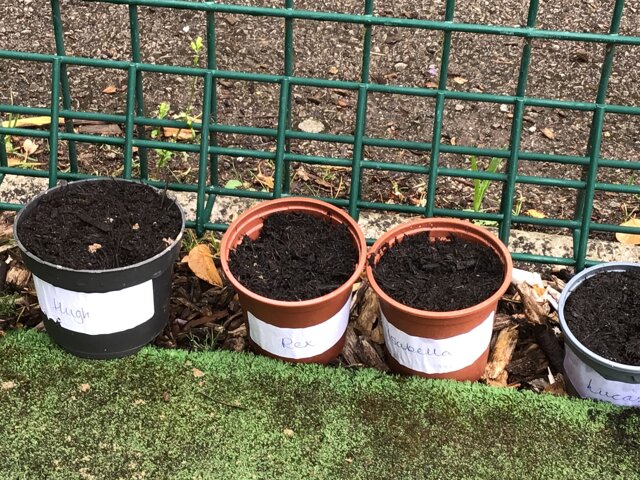 Little Chicks have been learning about growing seeds as part of out topic on Summer we have planted sunflowers seeds and will observe their development.
Little Chicks tell us all about what they grow at home, send photos or bring in produce to show.
Category: Little Chicks
healthyliving Growing plants and seeds