Blog Category: Hawks
Today, year 5 and 6 had a talk with Mrs McGrath about Romeo our school dog.
Romeo is going to be our school therapy dog. He will help us with our learning. Romeo will help us read and turn our pages in our books.
Romeo will help anxious children this may include helping them in exams.
On…
Category: Hawks
Eagles hawks science year5 year6 falcons Romeo adaptation therapy dog
Hawks had a fantastic session in OAA trying to solve the riddles set by Eagles to find out their word given by clues.
How did find solving the problems? Where did your clues take you? What did you enjoy most about the OAA session?
Category: Hawks
hawks KS2 PE problem solving OAA year5 year 6 riddles
In Hawks this morning, the children got the opportunity to hot-seat characters from their English book, Kensuke's Kingdom.
What did you ask Mum, Dad, Michael and Stella? How did they feel? What did they think? What were their motives and actions?
Category: Hawks
hawks reading English Speaking and Listening year5 year6 kensuke's kingdom hotseating
In OAA last week, Hawks focused on working as part of a team, communication and riddle solving.
What did you enjoy most about OAA last week? What worked well in your teams? What does your team need to think about next week? What riddles can you think of?
Category: Hawks
hawks KS2 PE problem solving OAA year5 year6 communication riddles
Last Tuesday, Hawks performed their class assembly to the whole school and to their parents and carers. They show cased what they have been learning in Hawks which included their science topic survival, art and PE.
What did you enjoy the most? What did you parent/carer think of the…
Category: Hawks
hawks newclass class assembly year5 year6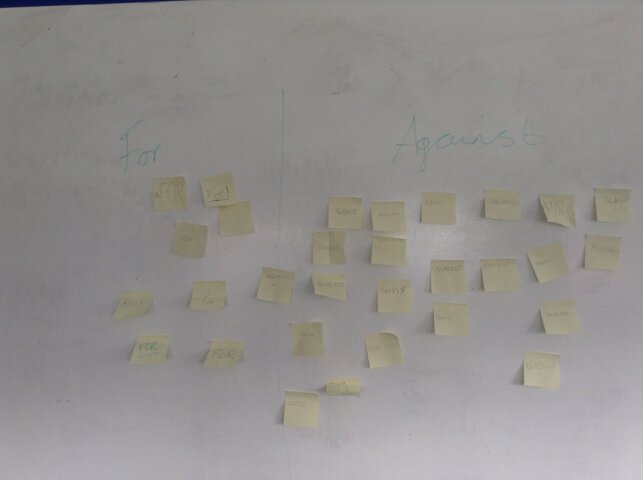 In English we are currently reading Kensuke's Kingdom. In our English lesson, we voted if we were for or against sailing around the world with our family for 6 months.
I would love to sail around the world with my family. I love to go travelling and have been to many places around the…
Category: Hawks
hawks democracy English year5 year 6 kensuke's kingdom
On Friday 14th September, Hawks held the first Fairy Cake Friday. We baked and bought lots of cakes. We sold them to KS2 and raised £34.60 for our class.
What do you think we should spend our class money on and what impact on learning do you think it will have?
Category: Hawks
Hello Hawks!
Firstly, I hope you are all enjoying the extra couple of days of the Summer holiday as we have been very busy getting school and our classroom ready following the delay of our construction work.
Mrs Crooks, Mrs Macdonald and I can't wait to see you all and hear about…
Category: Hawks
hawks reading KS2 year5 year6 survival
Well done Hawks for some fantastic problem solving. You all worked well to a budget and managed to recalcualte when given specific items to buy, applying your methods accurately.
Category: Hawks
maths hawks problem solving problem solving day
Hawk class had a lot of fun this week using Times Table Rockstars to practice their times tables. There are two battles set up at the moment so we will see who the winners are on Monday!
Category: Hawks
Fantastic Blitz pictures Hawks, you used paint, pastels and silhouette very effectively.
Category: Hawks
Well done Hawk class on your fantastic presentations. We learnt a lot about World War Two from each of you.
Each group took a different aspect of World War Two to investigate and create a presentation about including:
The Children's War
Women at War
The Yanks
The War at Sea
The…
Category: Hawks
hawks History Speaking and Listening