Blog by Tag: History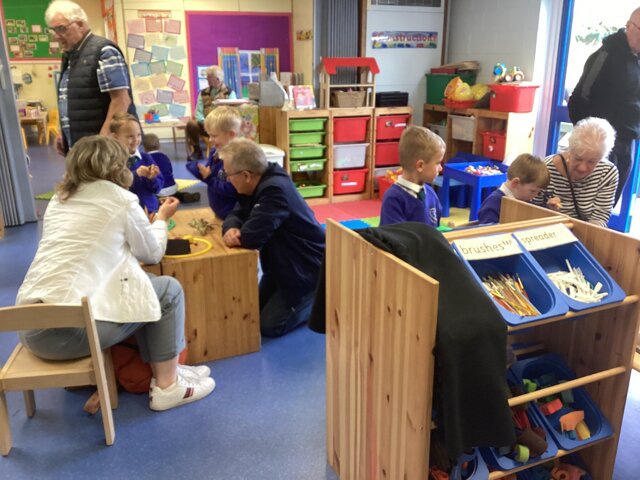 We had such a wonderful afternoon celebrating our lovely Grandparents. The children loved sharing their learning and showing Grandparents around the setting.
We also got to learn all about what it was like when our Grandparents were at school and how things were different at school in the…
Category: Ducklings
History Grandparents' Afternoon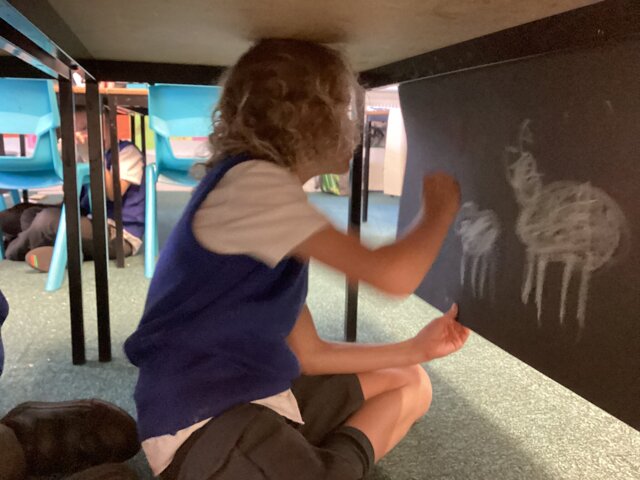 We are currently learning all about The Stone Age and we had a go at creating our own cave drawings.
To make it more fun we made caves under the table and decorated them will Stone Age drawings.
Have a look at the album for more pictures.
Category: Owls
owls art History Creative learning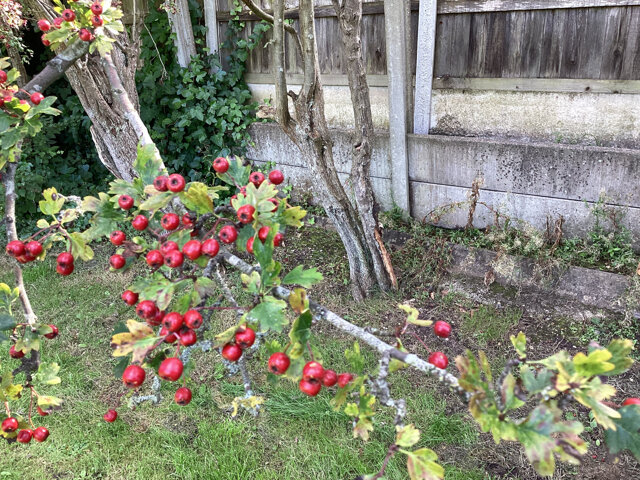 This week we have continued learning about the Stone Age and have been reading Stone Age Boy. As part of our learning on Thursday we went outside and pretended to be Hunter Gatherers collecting and hunting food that the people in the Stone Age would have eaten. We found lots of food that we…
Category: Doves
topic History Doves2022 StoneAge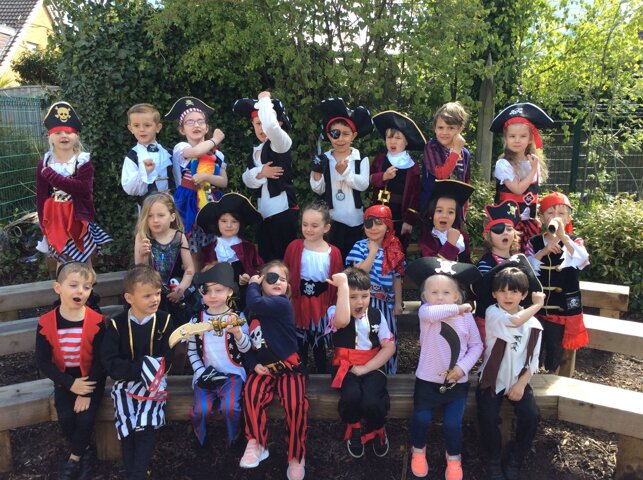 Arrr me hearties!
The Ducklings had a fantastic day on Pirate Day with Captain Dan Tastic. They all looked the part and learnt so much about the history and life of pirates from the past. They learnt about the different types of pirate ship, what was kept on board, where and how a pirate slept,…
Category: Ducklings
The Ducklings have loved trying on all of the pirate treasure this week! Pirate Dan explained to them how some pirates used to wear lots of luxurious clothes and precious jewellery so that other sailors would think that they were wealthy folk and not pirates at all.
They are certainly loving…
Category: Ducklings
History Understanding the World Role-play
We have enjoyed exploring and handling household objects from the past. We have tried to guess what some of the strange objects are, the materials that they are made from and how they work. We also asked the question, 'Are we any better today?' We all agreed that having radiators to warm our…
Category: Ducklings
History Understanding the World
The children were captivated when presented with objects from the past. They were given the challenge of guessing what artefacts may have been used for and thought some of the artefacts were hilarious!
Ask your child if they can tell you about them at home.
Category: Ducklings
Ollie has completed some lovely writing and produced a fantastic picture all about evacuees during World War 2. You have put lots of time and effort in to this and your hand writing and artwork is beautiful. Well done.
Category: Falcons
art World War Two History falcons
A huge well done to this young man who has completed a fantastic piece of World War 2 inspired art.I am very proud of the work you have completed.
Category: Falcons
We had a fantastic VE day. We had a street party with our neighbours. We put our bunting and baked a cake. At 3pm we had a toast and one of our neighbours (a war veteran aged 96) came in to the middle of the street. We all clapped for him. On VE day (75 years ago) he was travelling up the Rhine to…
Category: Falcons
World War Two History falcons uks2
I can see from these wonderful pictures how busy you have been creating a gorgeous VE day poster and baking delicious scones. I loved you video of you playing the keyboard - something you will have to share with us when we finally return to school. Stay safe and see you…
Category: Falcons
World War Two History falcons uks2
We had a fun afternoon in the garden yesterday with our neighbours. We did some dancing and we had our paddling pools out. At the end we had a water fight in the street but we didn't get any pictures of that as we had put our phones safely inside! Hope you had fun too?
Category: Falcons