Blog Category: Hawks
Hawks enjoyed trying the different Viking recipes they had made earlier in the day.
They tried a traditional cake, baked apples and a hot drink.
What did you think about the Mor Monsen kake? Did you enjoy the baked apples? How was the hot pear, apple and honey drink? Which recipes would…
Category: Hawks
hawks DT year5 year6 cooking the Wing vikings
We started out Viking topic off by cooking like a Viking.
All of Hawks went to the Wing to cook like Vikings. Together we baked a Mor Monsen Kake. We made baked apples. We also made a hot pear, apple and honey drink.
What did you make? What did you enjoy about the lesson? Did you find…
Category: Hawks
hawks DT year5 year6 cooking the Wing vikings
The Vikings are arriving!
Last week, Hawks launched their new topic of the Vikings!
We saw the front of a longboat in the foyer of school and the outline of a longboat upstairs in the corridor.
We started off the day by finding out all about Viking longboats. In pairs, we then…
Category: Hawks
hawks DT History year5 year6 vikings longboats
Three students from Hodgson came to teach Hawks all about the heart. The children were inspired and enthusiastic about this interactive and hands-on experience they had.The children now know the main parts of the human circulatory system and understand the importance and functions of the…
Category: Hawks
science year5 year 6 Hodgson heart
The children in Hawks have been learning all about the disaster of the Titanic this half term. This week they acted as a 1st, 2nd or 3rd class passenger. They went to the dining room and ate their meals which they had prepared earlier in the day whilst watching Titanic documentaries and listened…
Category: Hawks
Children in Hawks this week had a cooking lesson in the Wing. They have been learning about healthy lifestyles and balanced diets. The children have also been learning about life as a Titanic passenger and have created different menus. The children worked in teams to create two breakfast…
Category: Hawks
healthyliving hawks healthy KS2 year5 year6 Healthy eating titanic cooking baking the Wing healthy plate
Hawks admired the snow out of our window this week!
They also got to enjoy playing in the snow at lunchtime.
Describe what you saw! Did you enjoy going outside with your friends to enjoy the snow? Explain.
Category: Hawks
HAWKS HOMEWORK: Friday 1st February 2019 DUE IN: Wednesday 6th February 2019
I am so proud of how hard you all worked this week, it was a different week but you all tried your best which is all I can ask for. The pieces of homework you created last week were FANTASTIC; I cannot wait to…
Category: Hawks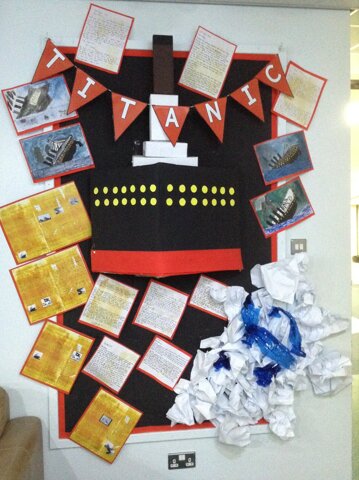 We are loving learning about the Titanic!
This week we have created newspaper articles, written the day after the disaster and have begun to write menus for the 1st, 2nd and 3rd class passengers.
Have a look at our work so far. We have not only written articles and menus but we have…
Category: Hawks
art writing hawks display English big write year5 year 6 disaster strikes titanic
HOMEWORK 25.1.19
This is due in for Wednesday 30th January 2019
Spellings have been sent home, IDL, rockstars, Blog and daily reading to continue as normal please.
This week we have continued learning about the disaster of the Titanic, which you have all really enjoyed. Some of your…
Category: Hawks
hawks disaster strikes titanic homework
In gymnastics this week, we have been learning how to create counter balances in a pair and then created them in a group. We will be using these in the sequences we create.
Who did you work with? What did you find challenging? What did you learn?
Category: Hawks
hawks KS2 PE gymnastics KS2 year5 year 6
In tag-rugby, we tested our pulse rate during different stages of activity: sitting, jogging, running and cooling down. We collected our data in a table and used this to create a line graph in maths.
What did you learn in tag-rugby? What happened to your pulse rate during…
Category: Hawks
maths KS2 PE science data handling statistics year5 year 6 tag-rugby