Blog by Tag: drama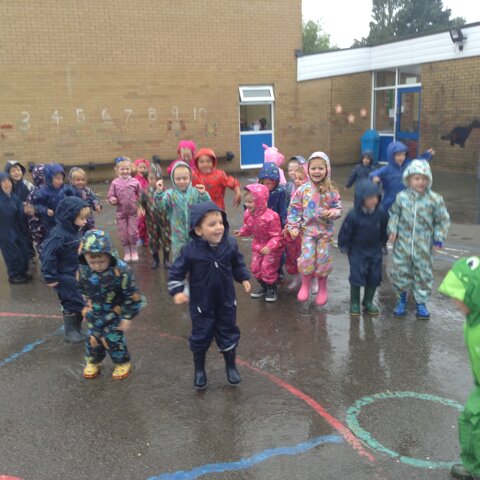 Little Chicks and Ducklings had fun in the rain this afternoon!
We first made sure we all had on our puddle suits and wellies. It took us a while and some of us need to practise putting on our puddle suit, but once we were all ready we headed out onto the playground to jump and dance in the…
Category: Little Chicks
Today the children in Parrots learnt all about playscripts. Firstly we looked at the features of playscripts and then we read through a play all about Jack and the Beanstalk. Different children read different parts, so everybody had a go and they were able to follow and understand the specific…
Category: Parrots
This week we have been doing some drama and acting out the book The Great Kapok Tree. We each played an animal from the book and told our reasons for not chopping down the tree.
Have a look at our week in the photo gallery...
Category: Robins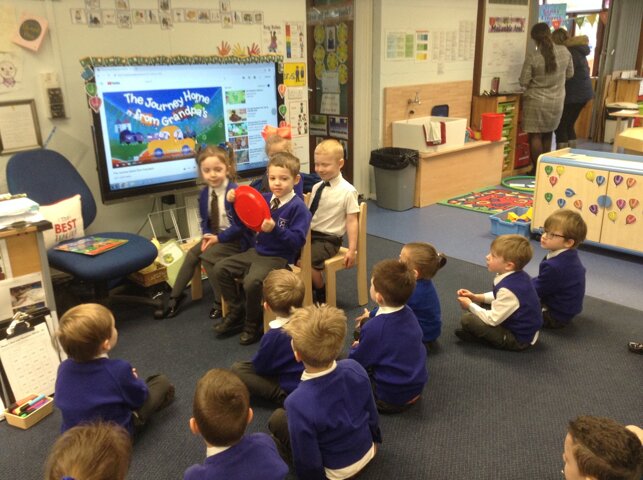 The Ducklings have enjoyed reading the lovely story 'The Journey Home From Grandpa's.' They then pretended to be the family in the car and the rest of the class asked them lots of different questions!
Category: Ducklings
reading stories drama Creative learning Role-play
The children in Owls class have been learning about the devastation of Pompeii caused by Mount Vesuvius. Firstly they read a story detailing the events and then they created their own role play, to understand the details more clearly. Next the children will be planning and writing a recount all…
Category: Owls
Over the last week we have been very lucky to have three visitors in school. Firstly we learnt all about the water cycle and how important it is to save water whenever and where ever we can from Dave the united utilities visitor. Then on Wednesday Dan Worsley joined us for the morning to help us…
Category: Doves
The children in Owls have been enjoying the story Why the Whales Came to link in with our Water, Water, Everywhere theme.
Category: Owls
We have enjoyed outdoor P.E. and practising fundamental skills. We were fabulous in role play in English acting out No-Bot. We have been finding fractions of shapes in maths. In art we looked at the work of artist, Harry Wong, and created pastel and charcoal pictures based on his…
Category: Parrots
25 children across school represented Carleton Green in the annual Wyre and Fylde Dance Festival, at The Winter Gardens in Blackpool. The theme this year was 'Fantasia'. This children created and performed a dramatic piece to represent The Lion, The Witch and The Wardrobe.
Ms Watmough and Miss…
Category: Sports
Ks1 pe KS2 PE dance dance festival 2017 drama wyre and fylde partnership