Blog by Tag: P.E.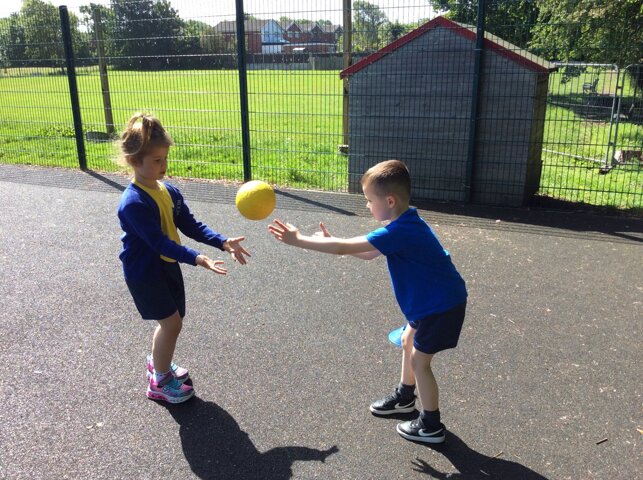 The Ducklings have enjoyed having their PE lessons outside so far this term and the weather has been very kind to us. They have been practising their throwing and catching skills, working cooperatively with a partner.
Category: Ducklings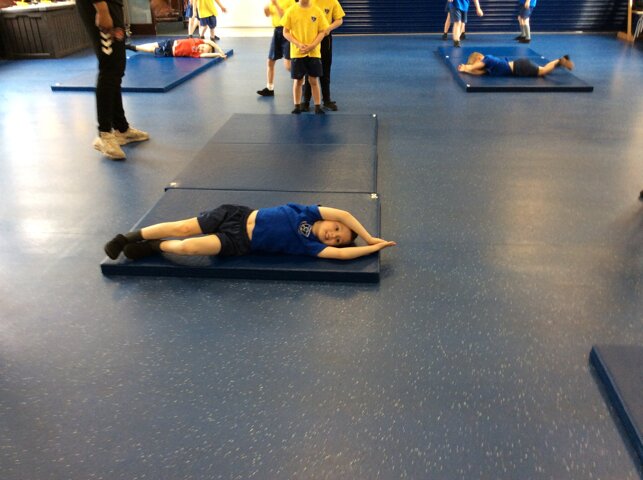 The Ducklings loved learning new ways to roll in PE last week and some of them were quite tricky to do and took a bit of practising! They learnt how to do a pencil roll, forward roll, table roll, barrel roll and a teddy bear roll. Well done!
Look at the gallery here...
Category: Ducklings
The Ducklings were very excited to have the large apparatus out in PE on which to explore climbing up, along, through and under the climbing frame.
Category: Ducklings
We continue to enjoy practising and refining our fundamental skills in PE each week. This week we had great fun climbing, balancing, jumping, crawling and rolling.
Look at the gallery...
Category: Ducklings
In our last PE lesson with Fleetwood Town, the Ducklings had to move in different ways, like different animals. They had to make sure that they used all of the space available and to dodge out of the way of others. They had to see who could touch the most cones of the correct colour in the time…
Category: Ducklings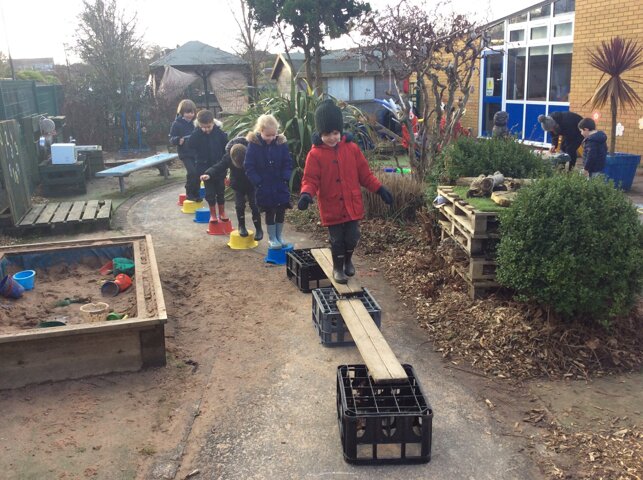 Outside this week we have been exploring moving along different equipment and practising our balancing skills.
Category: Ducklings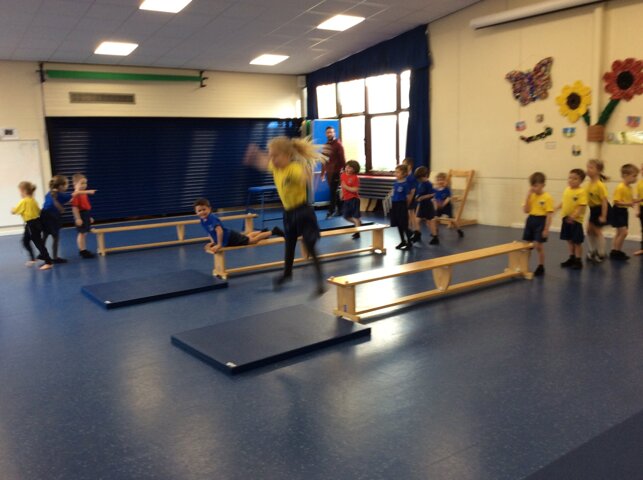 This week in PE, the Ducklings have been learning about different types of jump, the star jump, tuck jump and straight/pencil jump.
Category: Ducklings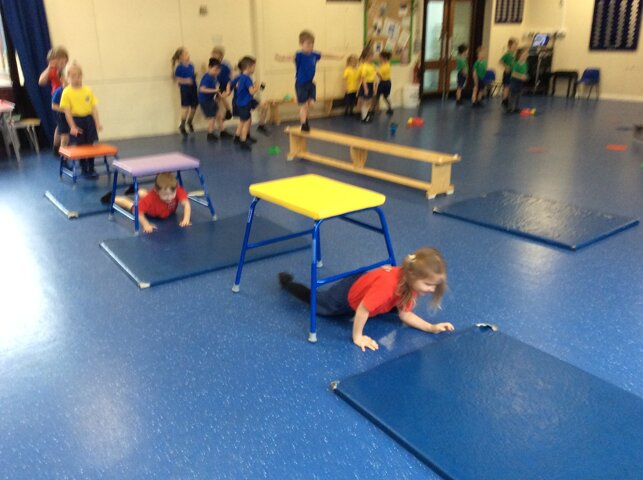 In PE the Ducklings have been practising crawling through and under apparatus with care and control.
Category: Ducklings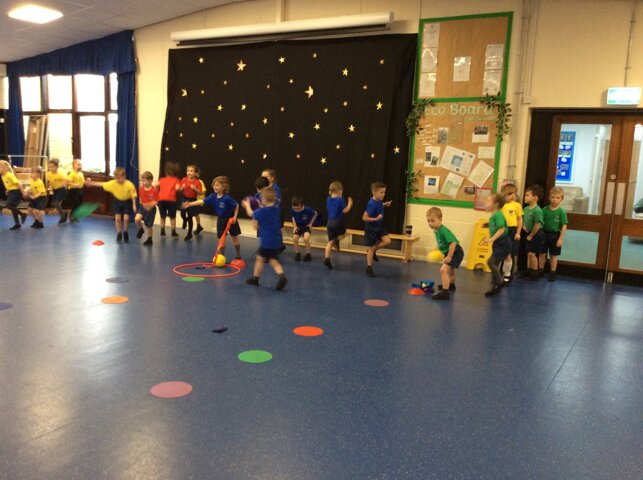 In PE we are learning to throw underarm with increasing accuracy, It is quite tricky to remember to put the opposite leg (to the throwing arm) forwards when getting ready to throw.
Category: Ducklings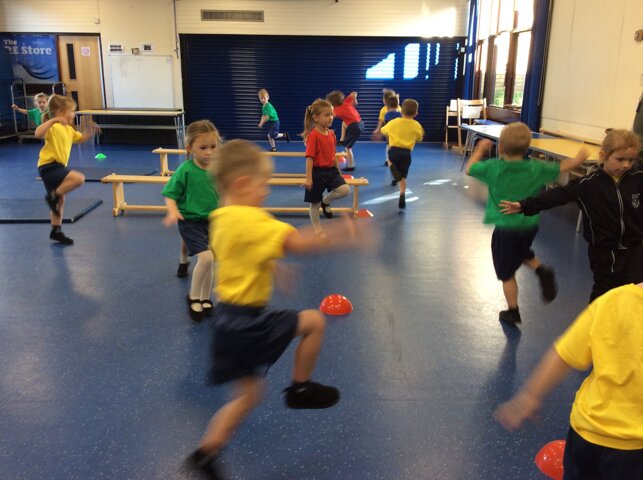 In PE we have been focussing on our hopping skills as well as practising our jumping for distance skills that we have recently learnt. The children are really good at remembering what to do at the different active stations. They listen to and follow instructions really well.
Category: Ducklings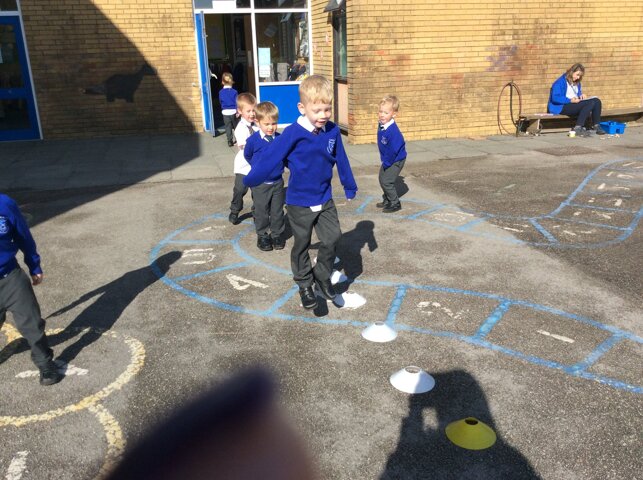 The Ducklings enjoy practising skills such as hopping and jumping, which they learn in PE, whenever they are outside.
Category: Ducklings
On Friday we changed into our pumps and went into the hall for our very first PE lesson. We learnt about the importance of listening to instructions and finding a suitable space to stand in. We listened to our teacher's instructions carefully for how to move and when to stop.
Category: Ducklings