Blog by Tag: outdoor learning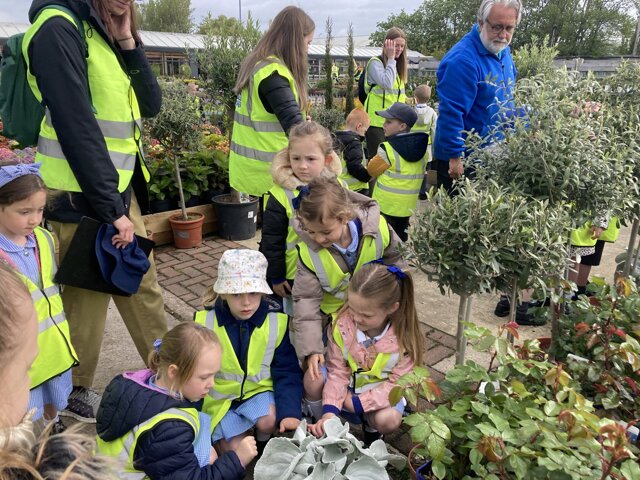 The children and adults alike had the best time today at The Plant Place Garden Center. The children took part in a quiz,searching for clues, got to plant seeds and scatter then into the new meadow, and learn about different types of plants and flowers. The children were amazing walking to and…
Category: Ducklings
visit science outdoor learning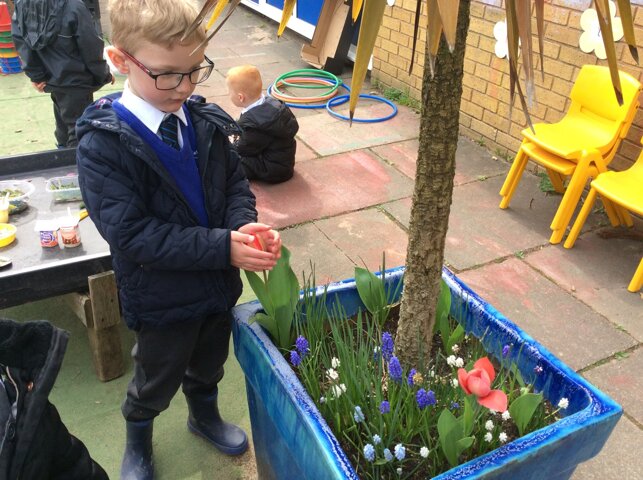 The Ducklings have been on a welly walk to look for signs that spring has sprung! They were able to spot spring flowers starting to bloom, buds developing on branches and even a few tiny minibeasts!
Look at the gallery here...
Category: Ducklings
outdoor learning spring Understanding the World
Continuing on from Science week last week and our topic of 'Growth', the children have been planting bulbs outside today. Just like our sunflower seeds at home, we will be observing growth and changes over time.
Category: Ducklings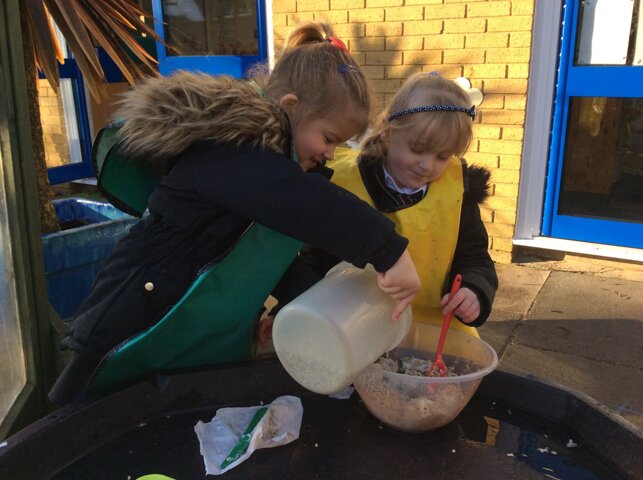 The children were enjoying making bird feeders in the sun last week, ready to attract different birds to our garden so that they can spot and count them.
Category: Ducklings
outdoor learning big bird watch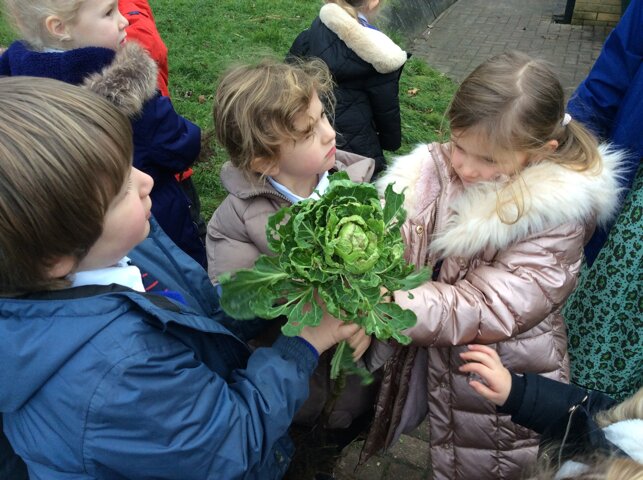 The Ducklings have enjoyed visiting the school garden to harvest the sprouts and leeks that are ready to be eaten. The sprouts are ready just in time for our Christmas lunch in school next week. We can't wait to try them! Thank you for taking us Mrs Hicks!
Category: Ducklings
outdoor learning Understanding the World harvest
The Ducklings loved getting outdoors and exploring the wintery weather left by Jack Frost! Lots of opportunities for talking and asking questions.
Category: Ducklings
outdoor learning Understanding the World
The last week of the half-term saw some very wet weather. The Ducklings still love to learn outdoors no matter what the weather!
They were exploring mixing colours in the puddles, investigating bouncing balls and jumping in the puddles.
Category: Ducklings
Test
Category: Outdoor Learning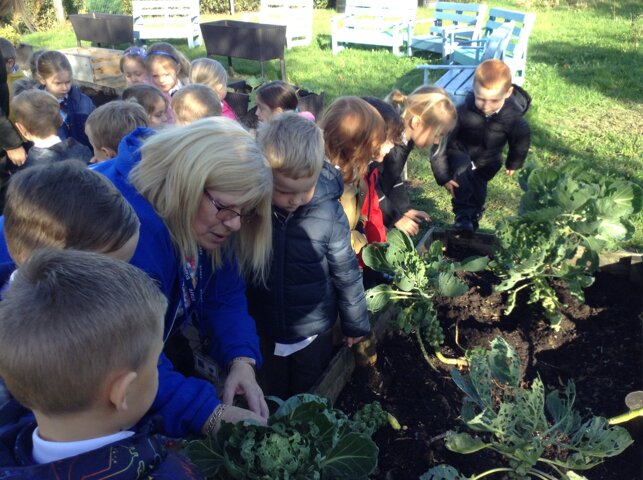 Today the Ducklings got to venture into our amazing vegetable garden. We shared our knowledge of harvest with Mrs Hicks, who in turn told us all about how we harvest the vegetables in school, wash them, cook them and eat them as part of our school dinners!
We were amazed with just how much…
Category: Ducklings
outdoor learning Speaking and Listening Understanding the World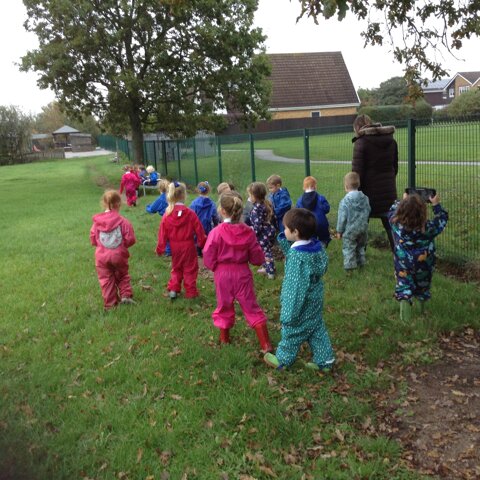 Little Chicks and Ducklings went on a Autumn Welly walk we looked at the changes in the season.
We found different coloured leaves, ladybirds mushrooms and berries. The children used the I pads to capture images of the trees changing colour.
Category: Little Chicks
seasons science outdoor learning ICT
Outside the Ducklings have enjoyed using natural objects to continue, spot the mistakes in and create their own repeating patterns.
maths outdoor learning patterns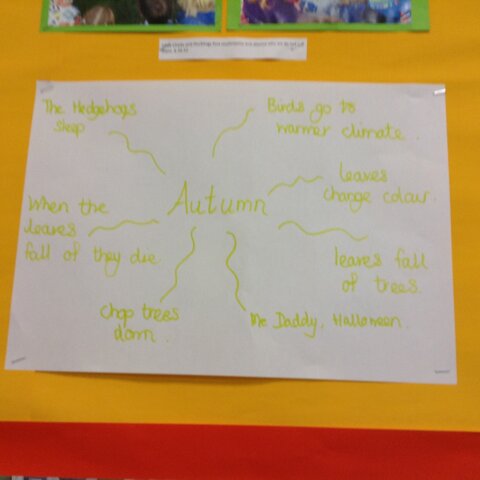 Little Chicks have been learning about Autumn we did a spider diagram to show what happens in Autumn.
We will continue our Wellie walks this week searching for acorns, pine cones, leaves and conkers.
Look for acorns, pine cones, leaves and conkers in your garden or in the…
Category: Little Chicks
seasons outdoor learning Autumn