Blog by Tag: outdoor learning
The last week of the half-term saw some very wet weather. The Ducklings still love to learn outdoors no matter what the weather!
They were exploring mixing colours in the puddles, investigating bouncing balls and jumping in the puddles.
Category: Ducklings
Test
Category: Outdoor Learning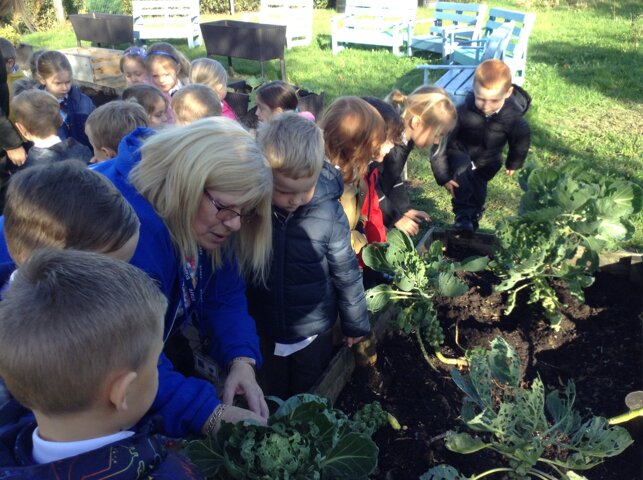 Today the Ducklings got to venture into our amazing vegetable garden. We shared our knowledge of harvest with Mrs Hicks, who in turn told us all about how we harvest the vegetables in school, wash them, cook them and eat them as part of our school dinners!
We were amazed with just how much…
Category: Ducklings
outdoor learning Speaking and Listening Understanding the World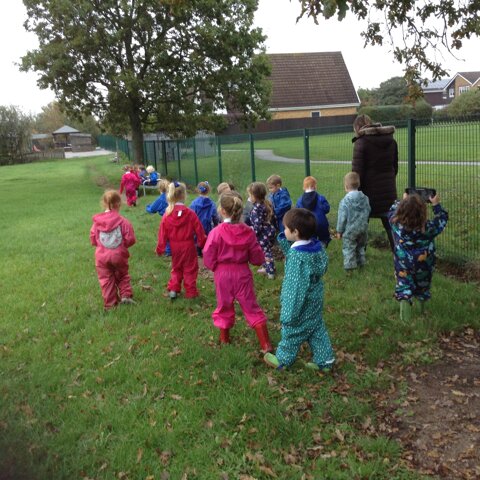 Little Chicks and Ducklings went on a Autumn Welly walk we looked at the changes in the season.
We found different coloured leaves, ladybirds mushrooms and berries. The children used the I pads to capture images of the trees changing colour.
Category: Little Chicks
seasons science outdoor learning ICT
Outside the Ducklings have enjoyed using natural objects to continue, spot the mistakes in and create their own repeating patterns.
maths outdoor learning patterns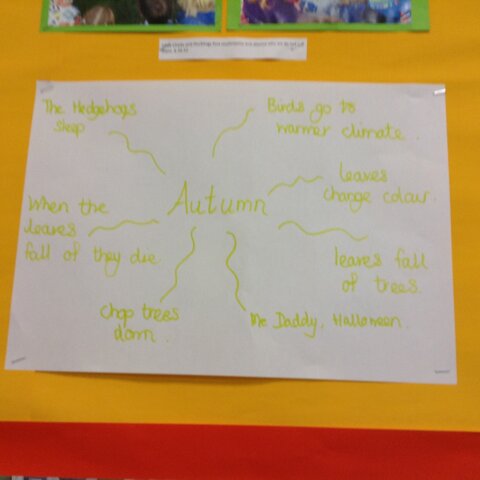 Little Chicks have been learning about Autumn we did a spider diagram to show what happens in Autumn.
We will continue our Wellie walks this week searching for acorns, pine cones, leaves and conkers.
Look for acorns, pine cones, leaves and conkers in your garden or in the…
Category: Little Chicks
seasons outdoor learning Autumn
Today the Ducklings (those who were brave enough to venture outside in the wind and rain!) put their maths knowledge into practise by ordering objects found in the garden in order of their length.
Category: Ducklings
Little Chicks and Ducklings have been looking at the Outdoors we found many different plants and trees.
We found berries and mushrooms we discussed the reason why we do not to eat them.
We looked at eaten apples and how they could of got on the school field.
What season we are in and what…
Category: Little Chicks
science outdoor learning Active learning
As part of our learning about ourselves and our homes, the Ducklings have loved den building together outside. They worked as part of a team together to build their dens.
Category: Ducklings
Little Chicks were engrossed in outdoor play.
Water Play. Construction. Moving and handling wheelbarrow.
Balancing. Role play. …
Category: Little Chicks
Our Ducklings have been getting used to accessing outdoor learning with new friends this week with lots of building, water and sand play and physical activities.
Category: Ducklings
The Ducklings have been enjoying the sunshine in their gardens and exploring different forms of exercise to keep their bodies healthy.
Theo has been practising his throwing and catching skills, counting how many times he can throw and catch within a minute.
Category: Ducklings