Blog by Tag: owls
This week in PE we have evaluated and edited our gymnastic sequences. We have worked with another group to combine both sequences into a routine. As a group we had to ensure we included all of the skills and techniques we have been devleoping. Our routines had to include:
Category: Owls
owls year3 year4 P.E. KS2 PE gymnastics
During the last few weeks in gymnastics we have been learning different rolls and balances. We have learnt the following rolls; pencil, teddy bear, egg and rock to stand. When performing the teddy bear roll our legs should be straight and we go from the straddle position, reach down and hold legs…
Category: Owls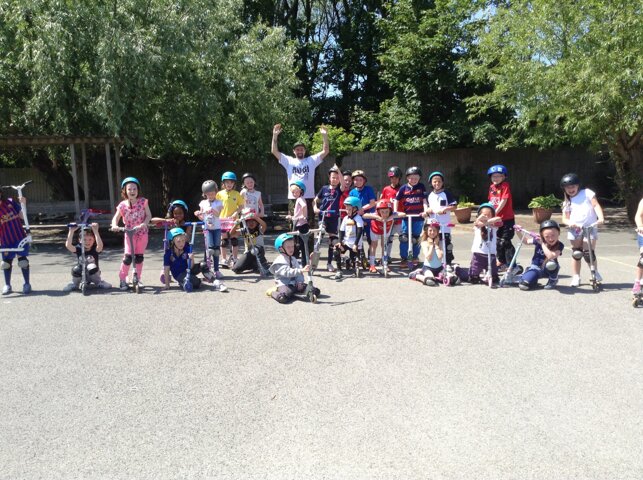 Healthy Living Week
On Wednesday 10th June we had a fabulous day, from designing and costing up our own scooter to practising our scooter skills in the afternoon with a scooter professional! It was so great to see our Owls with their scooter, learning new skills and perfecting skills already…
Category: Owls
Money owls year3 healthyliving maths
Thursday 12th March
It's the week before our exciting field trip to the Global Renewables site in Leyland and the teachers from the site have come to visit us and work with us.
They taught us about what they do at their site, but without giving too much away!
We also learned more about…
Category: Owls
Friday 13th March
Today we had two dental nurses visit us from a dental surgery to tell us more about keeping our teeth healthy.
They taught us the importance of brushing our teeth, twice a day everyday day. They also told us what can happen to our teeth if we don't!
We learned…
Category: Owls
Thank you to all of our parents and family memebers who came to visit and join our class on Friday 13th February.
It was lovely to see the Owls working with their parents, their friends and their friends' parents!
We had a drawing and sketching afternoon of portraits. We looked carefully at…
Category: Owls
What was life like before the Celts?
Who are the Celts?
How did people live, thousands of years ago?
In the Owls, Doves and Kestrels classes we have been answering these questions with research, reading and discussion.
We have so far looked at life during the Stone, Bronze and Iron…
Category: Owls
owls year3 celts celticbritain timeline ironage doves kestrels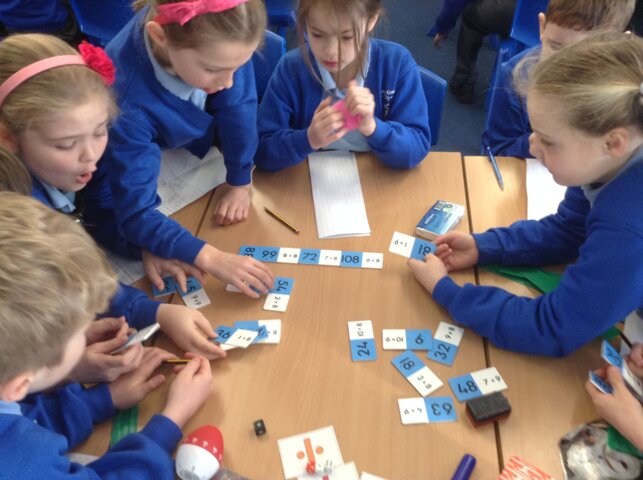 Tuesday 3rd February
This morning we were very busy solving mathematical problems and really getting our brains to think. The Owls worked so hard and
they enjoyed themselves too!
In class we had three tables with different problem solving activities, and we each tried every problem in a…
Category: Owls
Our assembly was a success!
Last week we presented our informative, mythical storytelling to the whole of our school...and our parents too!
We started off feeling very nervous, but then we all embraced our lines and we performed as best we could!
Our assembly began by giving our audience…
Category: Owls
Week beginning 12th January 2015
Recycling and Comenius week
What a busy week this was! Thank you very much for bringing in our recyclable materials - they were very useful! We were actually shocked to see just how much we throw away and recycle - so we were excited to reuse our materials…
Category: Owls