Blog by Tag: Physical development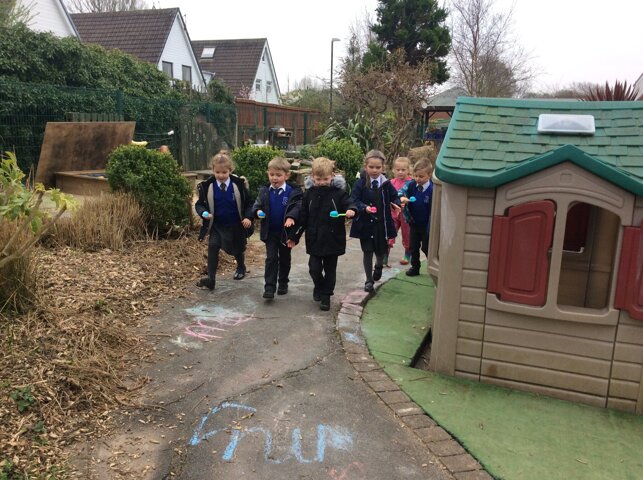 As part of our easter fun and outdoor learning the children enjoyed taking part in egg and spoon races. They showed great control and coordination.
Category: Ducklings
Little Chicks have been going from strength to strength with their gross motor coordination they have shown agiltiy and skill using the apparatus. The consistent repetition using the equipment is supporting their learning.
Post pictures of Little Chicks at the park developing…
Category: Little Chicks
Physical development Active learning
Our new physical development play area was opened last week by Mr Cadwallader. The children were very excited and have loved exploring it so far this week.
Look at the gallery here...
Category: Ducklings
Today was an exciting day for EYFS with the unveiling of our new playground. Mr Lee Cadwallader, our P.E governor, came along to cut the ribbon and officially open the area.
The children will not only use this area for play, turn taking and enjoying with their friends, but will greatly promote…
Category: Ducklings
The children were so excited for the opening of the new playground. We were delighted to have the ribbon cut and official opened by Lee Cadwallader Lancashire School games Organiser.
The Children were able to take turns on the playground using their skills to negotiate the equipment and will…
Category: Little Chicks
active lifestyles Physical development social
Embed Code:
Category: Ducklings
Embed Code:
Category: Ducklings
Today the children had the most amazing time in our African dance workshop. They learned a sequence of dance moves to African music and presented their dances to each other.
Category: Ducklings
Little Chicks are trying their hand at weaving this week. They are using card with slots cut into it and wool which they have weaved in and out of the slots.
The children chose wool of various colours and thicknesses. With support to change direction the children manipulated the wool in…
Category: Little Chicks
fine motor Physical development Creative learning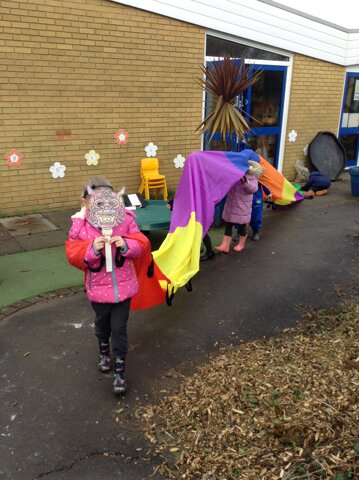 To celebrate Chinese New Year this week the children have been creating their own dragons dances outdoors, using our parachutes and masks.
Category: Ducklings
look at our lovely Chinese Lanterns! We have been practising our cutting skills to create the slits in the lantern. Red and gold are very lucky colours for the Chinese so we have used these colours to bring everyone good luck for the New Chinese Year.
Category: Little Chicks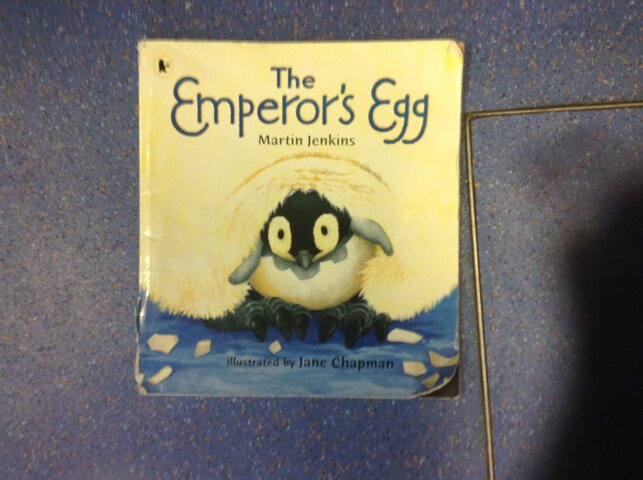 Little Chicks listened to the story The Emperor's Egg. The story tells of a male Emperor Penguin standing around in the freezing cold with an egg on his feet for two months.
Little Chicks role played being the Emperor and balancing a bean bag on their feet. They found it difficult to…
Category: Little Chicks
Physical development music and movement. balancing