Blog by Tag: Physical development
Little Chicks have been learning about exercise, change in body temperature and what happens when we exercise.
Warm up exercises.
Traffic light game. Red= stop, Amber= get ready to go, Green= go and change direction to go a different way helping them to learn spatial…
Category: Little Chicks
human body Physical development follow instruction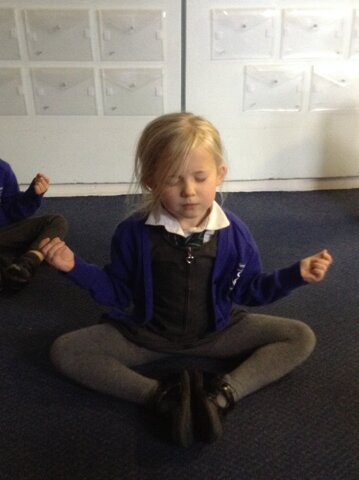 In Ducklings this week we have been talking about midfullness, meditation and yoga. We have been making time each day to relax and be calm after a busy day.
Look at this amazing yoga pose!
Category: Ducklings
healthyliving Physical development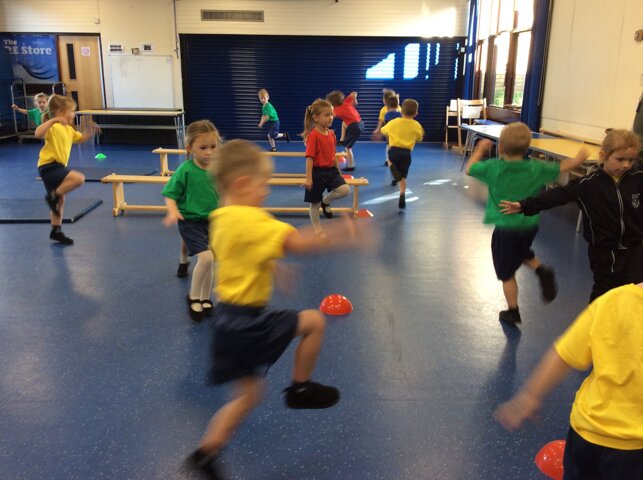 In PE we have been focussing on our hopping skills as well as practising our jumping for distance skills that we have recently learnt. The children are really good at remembering what to do at the different active stations. They listen to and follow instructions really well.
Category: Ducklings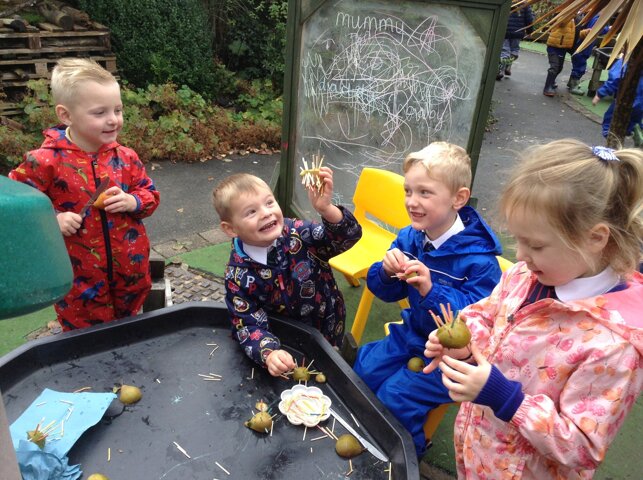 This week the children are using their funky fingers to chop pears using a knife and add matchstick spikes to create their very own hedgehog.
Category: Ducklings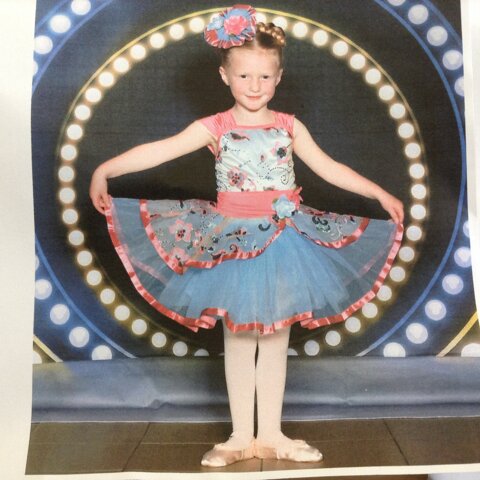 Show Time!
Taking part in a dance show at the Winter Gardens in Blackpool. Very brave to dance on the big stage.
We danced to Chu-Chi Face from Chitty Chitty Bang Bang.
I danced to Truly Scrumptious from Chitty Chitty Bang Bang.
What beautiful costumes. Well…
Category: Little Chicks
extracurricular Physical development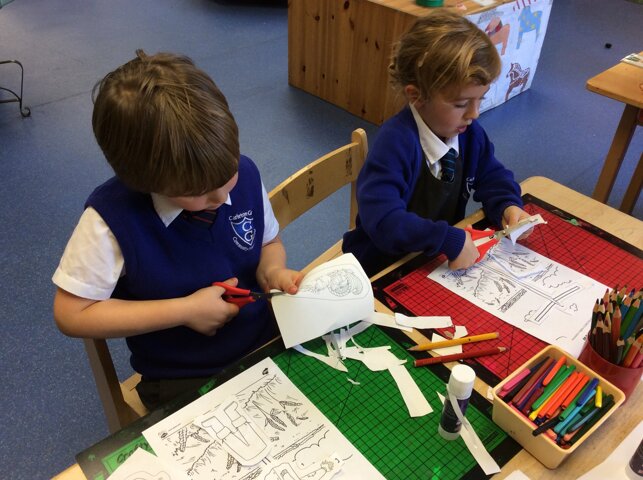 The Ducklings have been using their scissor skills to create harvest scarecrows.
Category: Ducklings
Physical development Funky Fingers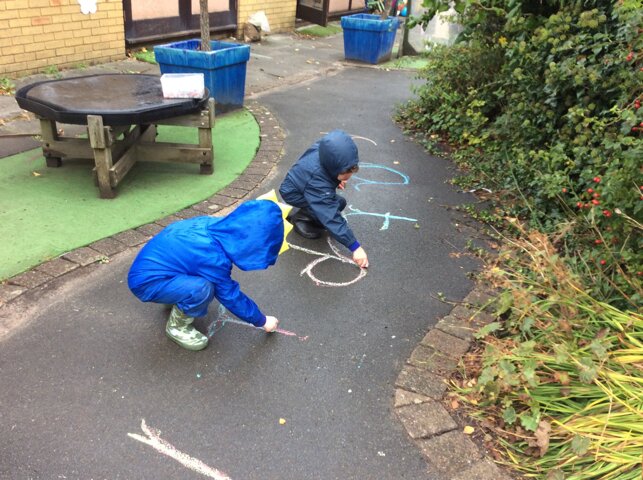 Even in this wet and windy weather it is lovely to see the Ducklings practising their letter formation.
Category: Ducklings
writing Physical development Handwriting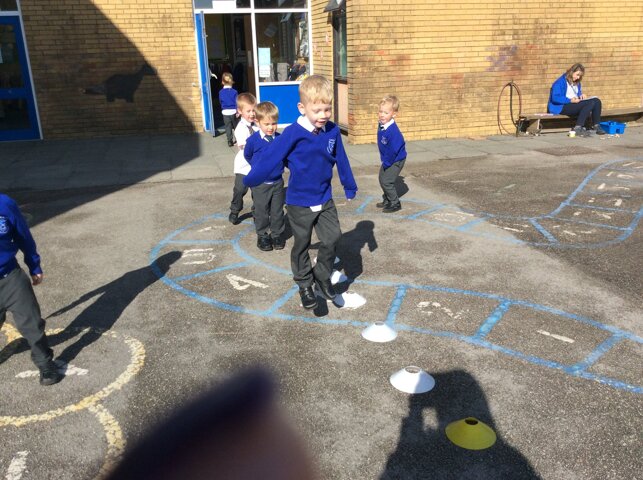 The Ducklings enjoy practising skills such as hopping and jumping, which they learn in PE, whenever they are outside.
Category: Ducklings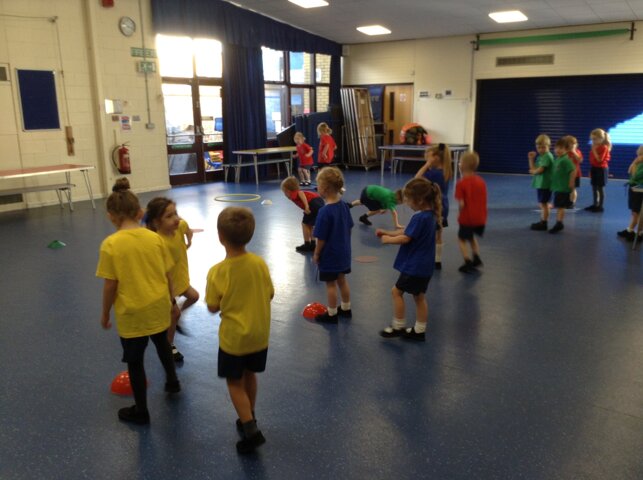 Our P.E lessons are now fully fledged in Ducklings. We have worked hard to manage our full kit, find a safe space in the hall, know the importance of warming up our bodies, listen carefully to instructions, learn some new Fundamental Skills, use equipment correctly and cool down our…
Category: Ducklings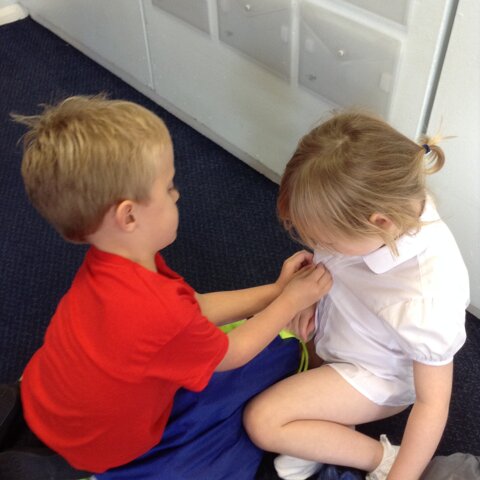 Getting dressed and undressed for PE covers so many life skills...independence, organisation, fine motor skills, and as we can see in this photo, being nurturing and helping others.
Category: Ducklings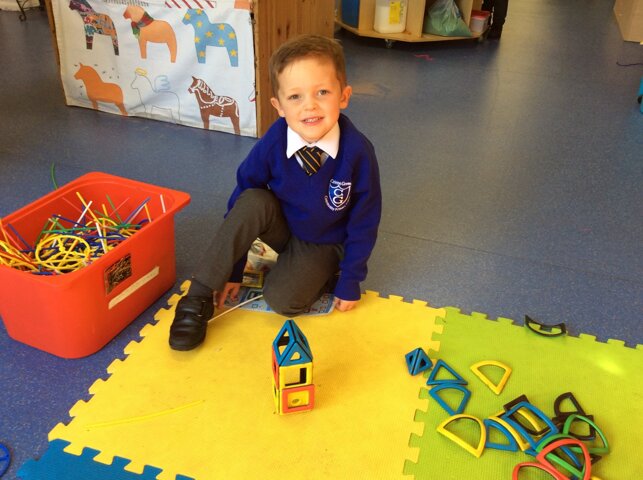 The Ducklings have been using different construction toys to create a home for their family.
Category: Ducklings
DT Physical development Creative learning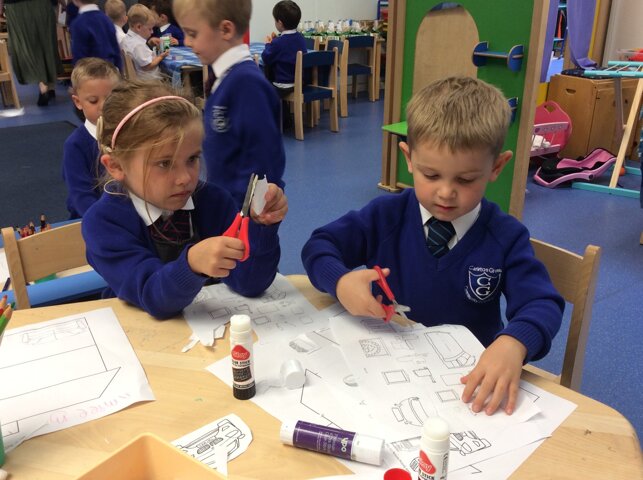 The Ducklings have been busy refining and using their scissor control skills.
Category: Ducklings