Blog by Tag: community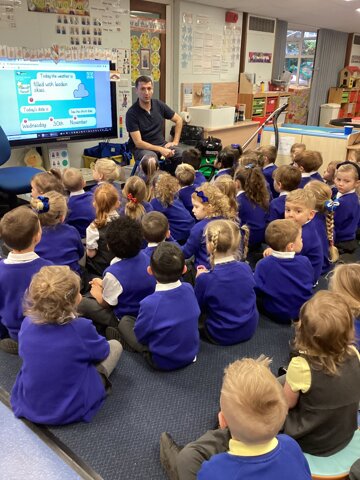 Our caretaker, Mr Luty, came in to talk about his role in our school community this week. The children enjoyed listening to him talk about all of the busy jobs he does to keep our school clean and safe. We also got to see and learn about some of the tools he uses each day in his job. George, the…
Category: Ducklings
Speaking and Listening Understanding the World community communication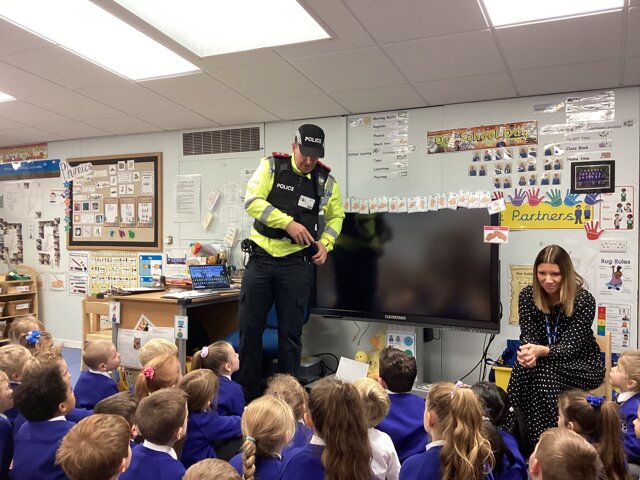 Our Ducklings and Little Chicks were lucky to have a visit from one of our school parents who is a Police Inspector. We got to learn first had about how equipment is used, why policing is such an important role in our community and how the police keep us all safe. The children asked some amazing…
Category: Ducklings
Speaking and Listening Understanding the World community communication PSED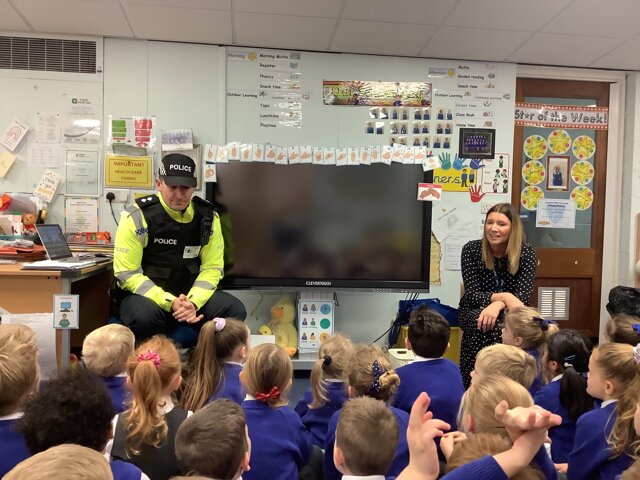 This morning police Inspector Brazil came to talk to us about his job. He showed the children how they can tell he is a policeman, he has lots of signs on his uniform which says 'POLICE'.

Mr Brazil asked then asked the children what number we would ring if we needed the police. All the…
Category: Little Chicks
community language listening People who help us
This morning Mrs Troughton came in to talk to us about her job as a midwife. She showed us some of the equipment and clothing she wears, dressing us up in the apron and gloves she would wear to deliver a baby.
She also showed us how a 'doppler' works. A doppler listens to the baby's…
Category: Little Chicks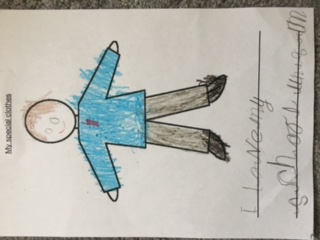 This week in RE the Ducklings have been thinking about the clothes that we wear that might show that we 'belong' to a family, a group, a club or a community.
We enjoyed listening to a story called The Swirling Hijaab. It was all about a little Muslim girl and the special scarf that she and her…
Category: Ducklings
Understanding the World community R.E.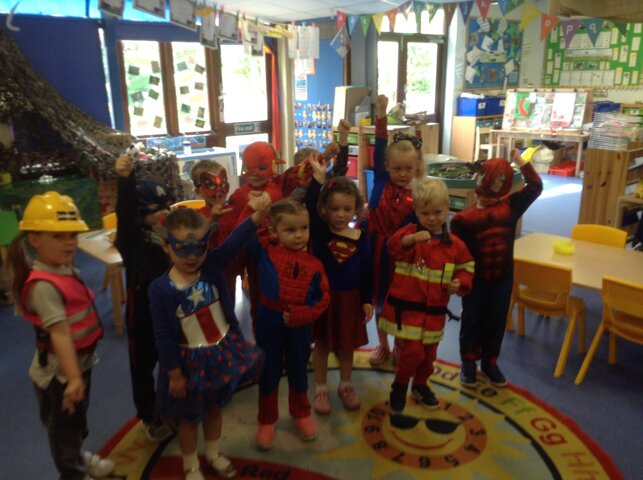 Well done to all of the Little Chicks who helped to raise money for Cash for Kids by dressing up as their favourite hero for the day! Thank you.
Category: Little Chicks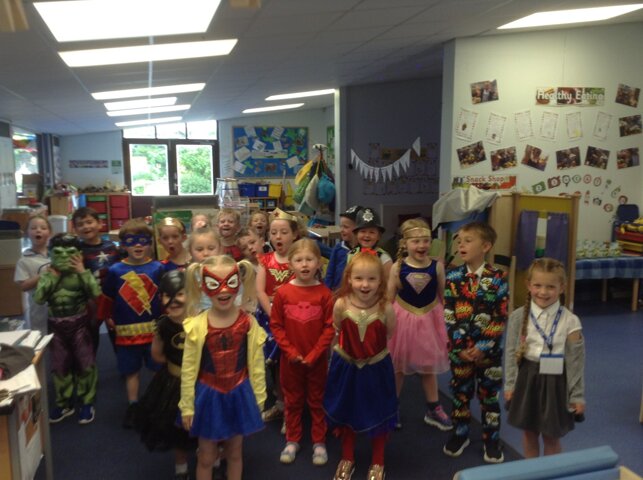 The children really enjoyed Superhero day and we raised lots of money for our chosen charity Cash for Kids. Thank you to the grown ups for providing all of the super costumes!
Category: Ducklings