Blog by Tag: Autumn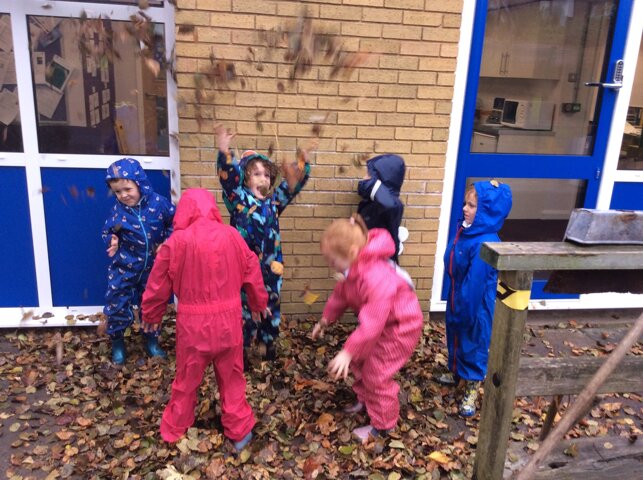 The Ducklings wanted to use their gross motor skills to sweep up the autumn leaves that had fallen. They couldn't resist running, jumping and throwing the leaves in the air.
Category: Ducklings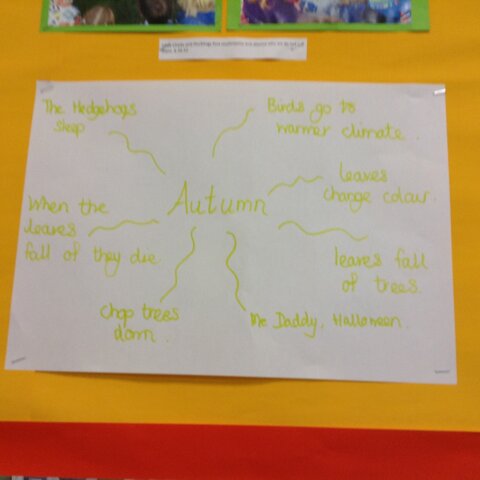 Little Chicks have been learning about Autumn we did a spider diagram to show what happens in Autumn.
We will continue our Wellie walks this week searching for acorns, pine cones, leaves and conkers.
Look for acorns, pine cones, leaves and conkers in your garden or in the…
Category: Little Chicks
seasons outdoor learning Autumn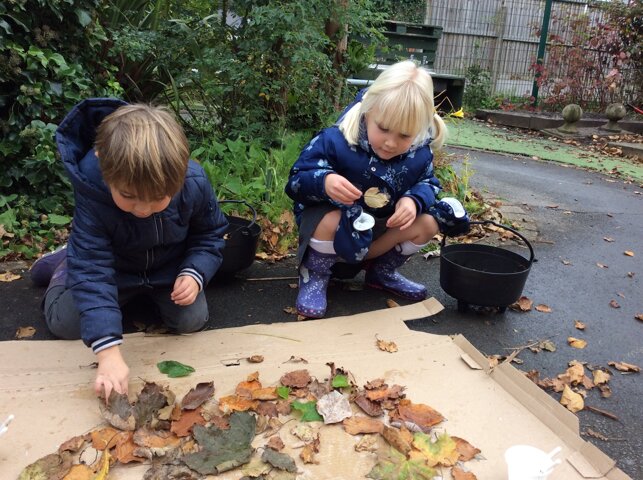 The Ducklings and Little chicks found a very good use for all of the fallen autumn leaves. Do you like our giant prickly leaf hedgehog?
Look at the photo gallery here...
Category: Ducklings
outdoor learning Autumn Creative learning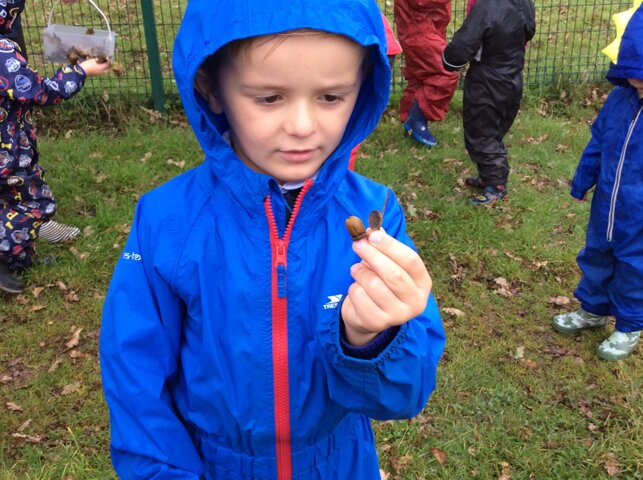 The children enjoyed going on walks around the school grounds to look for signs of Autumn. We found acorns, berries, fir cones, beautiful coloured leaves and even three squirrels collecting acorns.
Category: Ducklings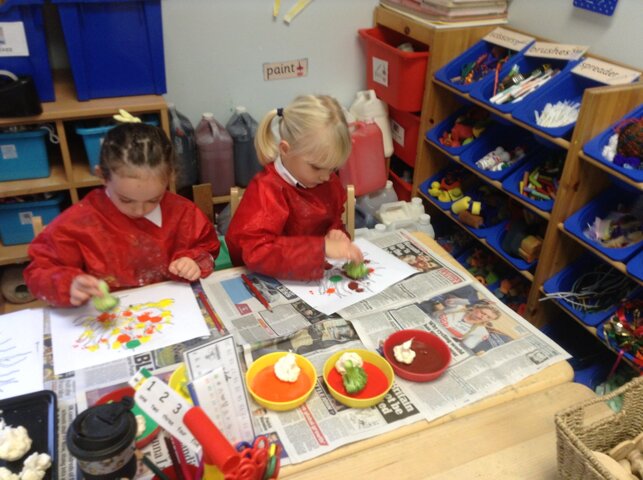 The Ducklings have been using vegetables to print Autumn colours onto a tree. They have talked about the colours that mixing the different paints has made.
Category: Ducklings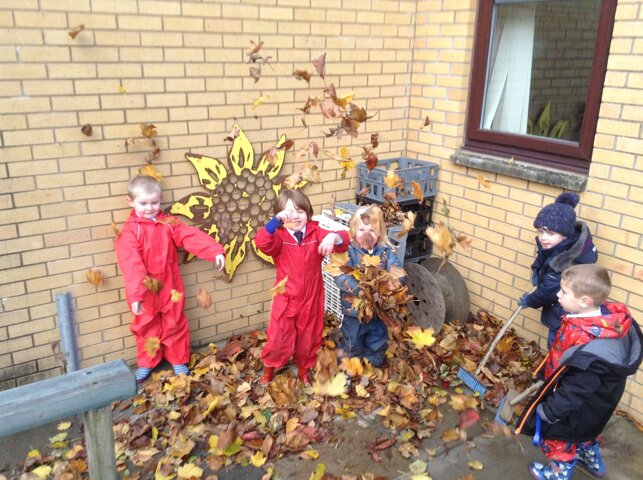 It has been a lovely dry day to have fun in the leaves, singing and dancing in them, throwing and catching them and listening to the sounds they make, as well as looking at the different colours.
Category: Ducklings
Autumn Understanding the World Creative learning
We have been using different tools such as scissors and a hole punch to thread leaves onto wool and string to make lovely seasonal necklaces.
Category: Ducklings
fine motor Autumn Physical development
As part of our science and art learning, today we have been discussing seasonal change.
In Robins we have been outdoors looking for signs of Autumn and finding our favourite Autumn leaves.
We used our favourite leaf to create an observational drawing. Robins used pencil to carefully draw…
Category: Robins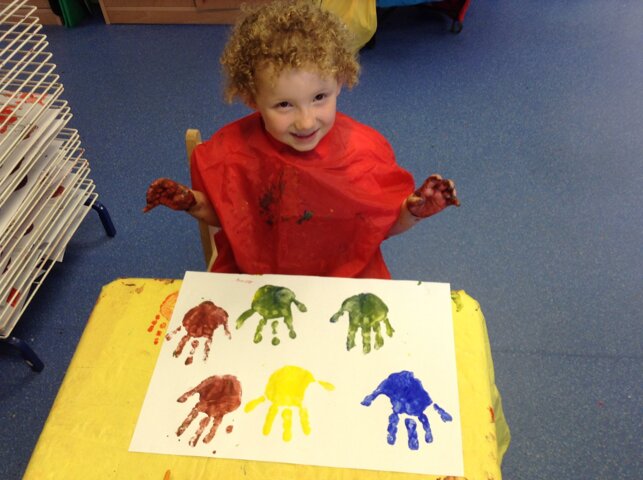 We have enjoyed exploring mixing colours together, to see what colours they make, with paint on our hands. We have used the hand prints to be the leaves and have made a lovely autumn tree.
Category: Ducklings
As part of our autumn theme we have enjoyed threading through holes in leaves. We have made the holes ourselves using a hole punch too! Great exercises for our funky fingers!
Category: Ducklings