Blog by Tag: 3D shapes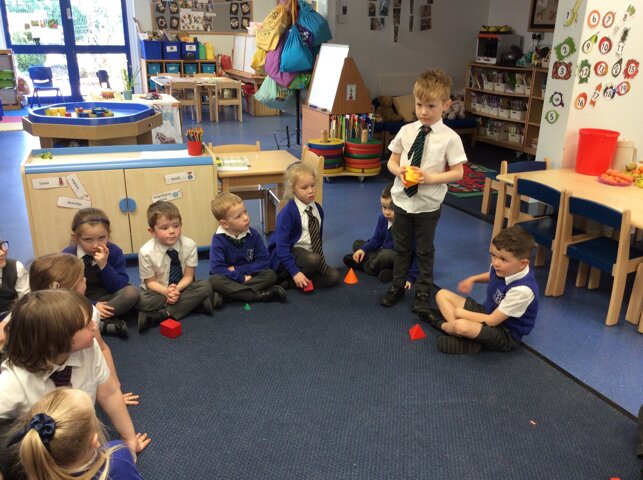 The Ducklings have been exploring the features of shapes and describing them to their friends. They were beginning to describe the number of faces, flat or curved, whether or not the edges were curved or straight, the shapes of the faces and the number of vertices.
Category: Ducklings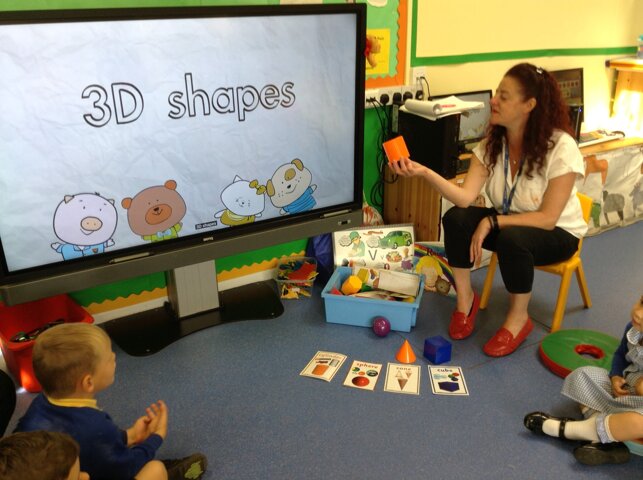 Little Chicks have ben learning about 3d shapes. They are learning the names, the different quantities faces, sides and vertices on each shape.
use the
Little Chicks use the shape cards to match shapes.
Little Chicks use a variety of construction equipment to make 3D…
Category: Little Chicks
construction 3D shapes Active learning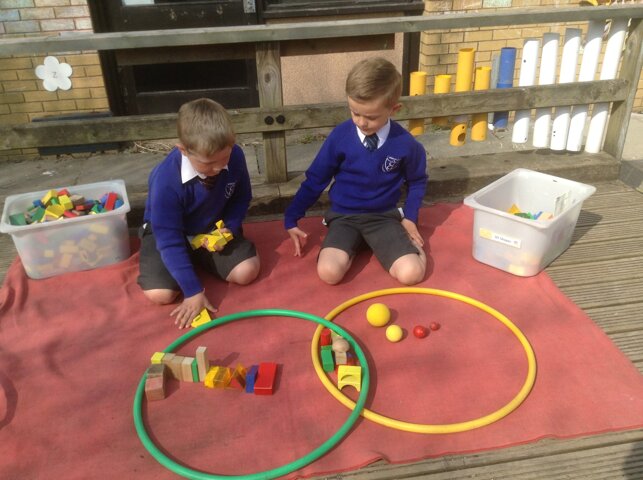 This week we have been revisiting 3D shapes again but this time with a focus on describing and recognising the properties or features of each shape. Today, outside in the sunshine, the Ducklings were working with their friends to decide upon different ways to sort the shapes according to some of…
Category: Ducklings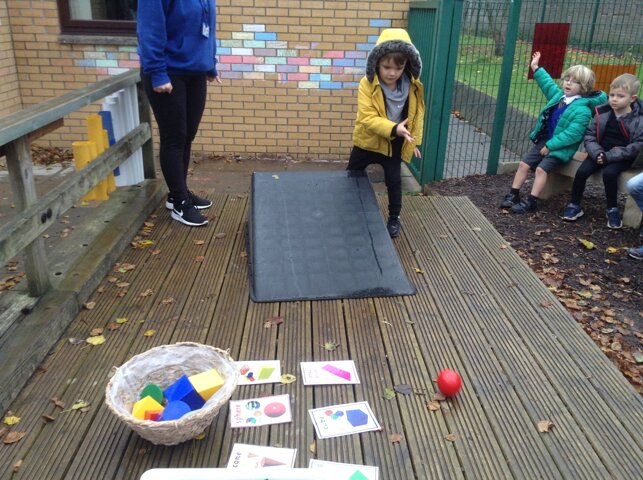 On outdoor learning day we explored whether or not different 3D shapes could roll. We found out that those with a curved face could roll. Some shapes could roll and slide.
Category: Ducklings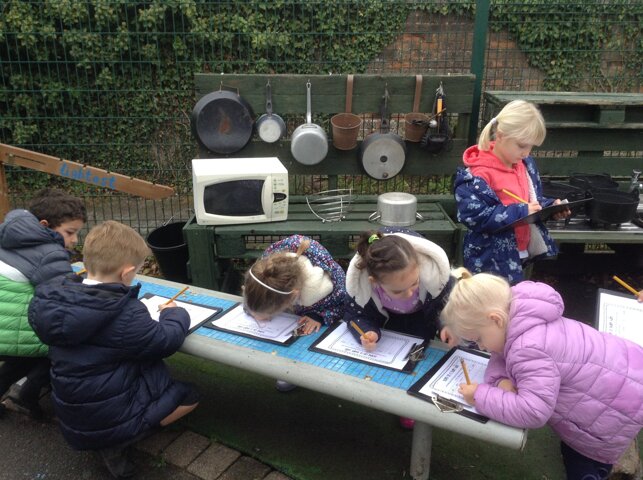 The Ducklings have enjoyed hunting for 3D shapes. They managed to find lots of real life examples of each shape. They are getting really confident at knowing the names - sphere, cylinder, cube, cuboid, pyramid, triangular prism and cone.
Category: Ducklings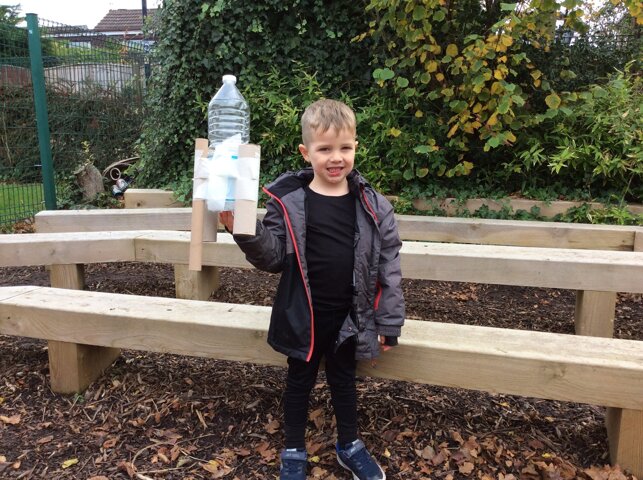 The Ducklings have been making rockets out of junk materials. They have been finding different ways to join parts together and have used their knowledge of 3D shapes to name any that have used.
Category: Ducklings
This week, Herons have been learning about 3D shapes! We have found identifying shape properties quite tricky! So we took our learning into the hall where we were able to investigate shape properties by testing which ones roll, stack and can be sorted into different groups!
We had lots of…
Category: Herons
The Ducklings have been using 2D shapes to create vehicles.
Category: Ducklings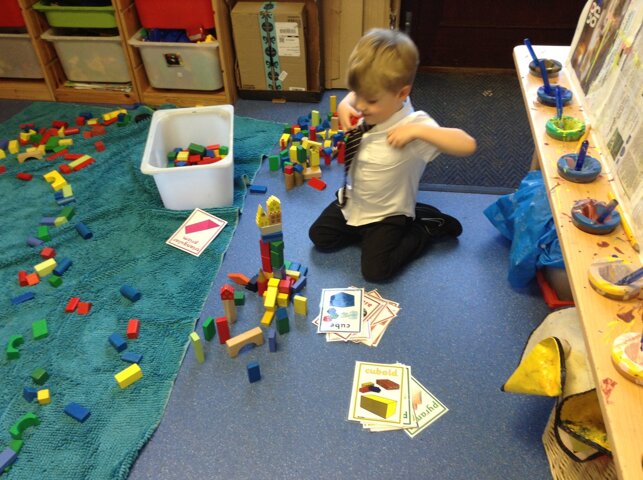 The Ducklings have enjoyed using the 3D shapes to create their own castles fit for a prince or princess. It has been lovely to see how confident they are at naming the shapes too.
Category: Ducklings
construction Creative learning 3D shapes
It has been a very exciting start to the Doves' year. Jordan
We made Shields. Ruben.
We made mozaics. Nathaniel
Mr Cooper made a camp fire and we cooked potatoes on it. Evie.
We had a Roman invasion. Hannah
Some really fun stuff has been going on. Max
We tried some Roman…
Category: Doves
art DT Creative learning 3D shapes
The children in Owls' Class all worked so hard and thoroughly enjoyed making Christmas decorations for the Christmas Market.
Category: Owls
owls2018 Christmas Market 3D shapes
For our 'Silent Night' display, we made houses and log cabins using nets to make 3D shapes. We drew around the nets and measured some of the edges. We converted cm to mm, mm to m and cm to m.
What did you enjoy most about the lesson? What 3D shape did you make? Did you find any of it…
Category: Hawks
maths Christmas hawks display year5 year6 3D shapes nets