Blog by Tag: writing
The Ducklings have been trying to write sentences, completely independently, with some of the tricky words they have been learning. It's quite tricky to make sure that you start with a capital letter, remember your finger spaces and end with a full stop too! Lots to remember!
Category: Ducklings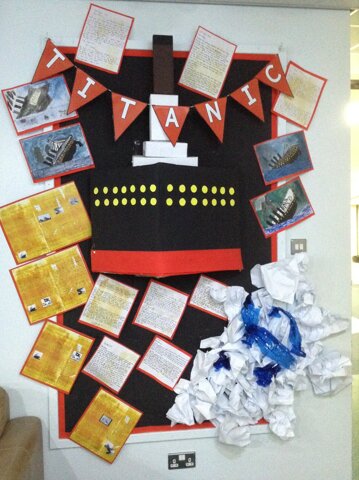 We are loving learning about the Titanic!
This week we have created newspaper articles, written the day after the disaster and have begun to write menus for the 1st, 2nd and 3rd class passengers.
Have a look at our work so far. We have not only written articles and menus but we have…
Category: Hawks
art writing hawks display English big write year5 year 6 disaster strikes titanic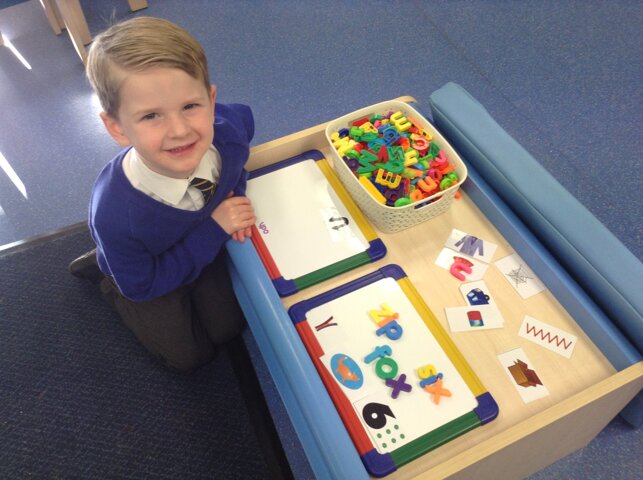 The Ducklings show us every day how well they are learning new sounds and able to apply them in their independent reading and writing.
Category: Ducklings
writing reading phonics Spelling
The Ducklings are practising writing the tricky words that they have been learning. We can't wait to see them in their every day writing! Well done!
Category: Ducklings
Hawks have been studying song lyrics and features of songs and poems. They wrote their own songs with gestures to teach Ducklings about anti-bullying. Together they sang the different songs with the actions.
Category: Hawks
music writing hawks performing English songs ducklings
Over the last week we have been very lucky to have three visitors in school. Firstly we learnt all about the water cycle and how important it is to save water whenever and where ever we can from Dave the united utilities visitor. Then on Wednesday Dan Worsley joined us for the morning to help us…
Category: Doves
Our Goldilocks crime scene has got everyone writing!
Category: Ducklings
The children in Owls class loved having a writing workshop with Dan Worsley this week. He supported the children in highlighting a text to 'magpie' words and phrases that caught their attention and guided them their planning of their own story. The children created some excellent stories with…
Category: Owls
owls writing English LKS2 SPaG
Last week we researched our favourite British musicians and artists.
Who is your favourite musician? Why? What was the most interesting fact you found out about your musician/artist?
Category: Hawks
music writing hawks English History year5 year 6
This week the children have worked very hard indeed!!! They have produced some excellent Balanced Arguments!! We are looking forward to writing Adventure based stories next week.
We are also looking forward to Walking the Lights next Weds night, could any outstanding slips be returned to me…
Category: Falcons
The new Ducklings are great little mark makers!
Category: Ducklings
What a super first week back we have had. Miss Hardman and I have been so impressed with how organised, hardworking and sensible you all are, long may it continue.
We have already taken our learning outside of the classroom a couple of times, enjoyed a fantastic PE session where I was wowed…
Category: Doves