Ducklings
We are the Ducklings!
Mrs Catterall teaches the Yellow Ducklings and Miss Lees teaches the Brown Ducklings.
Mrs Stock teaches in both classes when the teachers have their time out of class for planning, preparation and assessment.
Miss Watmough, Mrs Richardson, Mrs Strickland, Miss Taylor, Miss Cardwell and Miss Wilson are our lovely Learning Support Assistants.
Our mini topics for the Summer Term will be Spring, Summer and Seasonal Changes, On the Move - A transport and travel themed topic, The King's Coronation, Healthy Living and Moving on Up, as well as other class child-led interests.
For this last half-term, our P.E day will be on Monday each week and we may still do some of our P.E. lessons outside. They will just wear their shorts and t-shirts and joggers, etc will not be needed. Please send your child's trainers in each Monday morning. We will continue to get dressed for P.E. at school as this ia a valuable part of their Physical and Personal and Social Development and learning.
The children can change their 'choosy' library book as and when they like. We have enough books donated in our 'book swap' basket, so they children can bring and swap a book whenever they like too.
Look here at our class BLOG to see what we get up to each week in class.
Look below for important and useful information which will be added to throughout the year.
Our Latest News
This week, the Ducklings have been reading the story The Train Ride. They have been joining in with retelling this story, using the rhythmic pattern to help them. They have shared their experiences of train journeys and what they might have seen through the windows whilst travelling. They have been learning about different places or locations such as a town, the countryside and the seaside and what features they might see there. They have also enjoyed looking at different maps and interpreting them.
In mathematics, the Ducklings have been learning to count and compare numbers when doubling and how to recognise some doubles from memory and use their subitising skills.
In phonics, the Ducklings have been recapping over the phase 3 digraphs and trigraphs and the phase 3 and 4 tricky words, that they are unsure of. They have also been applying this knowledge by writing captions and sentences. Don't let those tricky words trick you when writing them!!
They have enjoyed observing how the summer sun has brought out the butterflies, ants and other minibeasts into our garden. They were also thrilled to find that frogs have returned to our garden and newly re-established pond. They were lucky that Mrs Strickland managed to acquire some tadpoles and are going to enjoy watching them grow and change over the next few weeks.
Reminders:
Mud Kitchen items
We are in need of any old chopping boards and pestle and mortars for our mud kitchen.
Phonemes and Tricky words
Please recap over and practise any phonemes or tricky words that your child may still be unsure of from their recent assessments.
P.E
P.E kits will be returned to you, to wash, over the half-term. After the half-term break, please return them. They will just need their shorts and joggers will not be needed. PE day will be Monday for this last half-term.
Dates
Monday 5th June ~ Start of Science Week and Alan Ames 'Birdman' visit
Friday 9th June ~ PTFA donut sale at hometime
Monday 12th June ~ Class and group photographs
Wednesday 14th June ~ (PTFA) Sports' Day 13:00-17:00 with BBQ afterwards and a Big Sing on the field.
Friday 23rd June ~ Non-uniform day - Bring an item for the summer fair. Details nearer the time.
Thursday 6th July ~ Little Chicks Graduation
Friday 7th July - Summer Fair 13:30 - 15:30 Children only. 15:30 - 17:30 families to join the fun. Raffle to be called at 17:00
Week beginning the 10th July ~ Transition week in new classes.
Friday 14th July ~ End of Year Reports to go home.
Home Learning 19.5.23
Visit https://www.educationcity.com/ to access some additional homework ideas.
Talk for Mathematics - Doubling
Get some dominoes and look for doubles. What total do they make? Say the number sentence - 1+1=2, double 1 is 2.
Look for different dominoes that make a double but are not identical, for example 1+2=3/3+0=3, double 3 is 6.
Roll a dice and double the number!
Draw some ladybirds with a double number of spots on. Write or say the number sentence!
Sing the doubling songs....
https://www.youtube.com/watch?v=M9YQ4phTB0E and https://www.youtube.com/watch?v=8jOzhiACB68
Make a paper chain train! Double the number of 'carriages,' say the number sentence each time.
Download the new White Rose - 1 minute maths games app to play and practise basic number skills.
https://whiterosemaths.com/resources/1-minute-maths www.ictgames.com/numeracy www.topmarks.co.uk
Practise your number formation.
Talk for Reading and Writing
**Please aim to try and read every day!!**
Play the phonics games sent home together.
Practise all of the digraphs, trigraphs and tricky words that we have been learning this term, especially any that your teacher has indicated that you need to practise further.
Practise writing these digraphs/trigraphs in sand, with chalk on the path or in the mud with a stick!
Look for these digraphs/trigraphs in books at home.
Chalk a hopscotch outside with all of the sounds you are learning in. Jump on and say each sound/phoneme.
Watch Geraldine the Giraffe (+ the sounds air, ure, and er) youtube phonics clips.
Watch the Silly School videos for the oi and er digraphs and the trigraph air - https://youtu.be/CdC72XSMuoc https://youtu.be/8Tqh_9VGq6o https://youtu.be/Eh0ZhoOLAMU
Read the decodable comics on Phonics Play https://phonicsplaycomics.co.uk/comics.html
Watch and join in with the phase 2/3 tricky word songs https://youtu.be/R087lYrRpgY https://youtu.be/ri4u0TjAZ38 https://youtu.be/VzpAJVE0OW8
https://youtu.be/yM11q1yIdPM https://youtu.be/t_D69emGgTM
Phase 4 Tricky words https://youtu.be/3NOzgR1ANc4
https://youtu.be/brBjwnJHvek https://youtu.be/OrwjbulJry4
Write sentences with the tricky words in or look for them in your reading books.
Practise writing the tricky words with chalk outside. Make a hopscotch!
Make a tricky word treasure hunt around the house using post-it notes with tricky words written on. Can they find them and say them?
Talk for Topic
When you are travelling about at half-term, look through the window and describe what you can see in different places.
What can you see in a town or a city? The countryside or at the seaside?
What do you see/find in different environments, such as the beach, the woods, on a hillside?
Draw a map of any journeys you have taken this holiday and bring them in to show the class on our return.
Ducklings Home Learning 2022
Mathematics Meeting for Parents/Carers
Thank you to all of the parents and carers who were able to attend our recent meeting. Here is the information which was discussed.
Maths Meeting for parents
Useful links and video links:
Early Number Sense https://www.youtube.com/watch?v=2Ow8vEmh8lA
Early Maths Skills https://home.oxfordowl.co.uk/maths/primary-maths-age-4-5-reception/
https://home.oxfordowl.co.uk/maths/maths-at-home/
https://home.oxfordowl.co.uk/maths/maths-skills/
https://home.oxfordowl.co.uk/maths/primary-maths-age-4-5-reception/
Number Formation Rhymes
Number Formation Rhymes
Communication, Language and Literacy Meeting for Parents
Thank you to all of the parents and carers who were able to attend our recent meeting. Here is the information which was discussed.
Communication, Language and Literacy Meeting for Parents
Here are some useful, informative videos about phonics to help you.
https://home.oxfordowl.co.uk/reading/phonics/
https://www.youtube.com/watch?v=UCI2mu7URBc
Meet the Teacher Information
Current School Lunches Menu
Editable WOW moment slips for parents and carers
These slips are for you to complete and send in or email to your child's class teacher when your child makes a special achievement at home. Thank you.
Parent/Carer WOW moment slips
WOW Moments
Reception Baseline Assessment Information for Parents
RBA
A Parents/Carers guide to the Early Years Foundation Stage Framework
This is a guide for how we teach and learn in the early years, written especially for parents and carers.
19 April 2023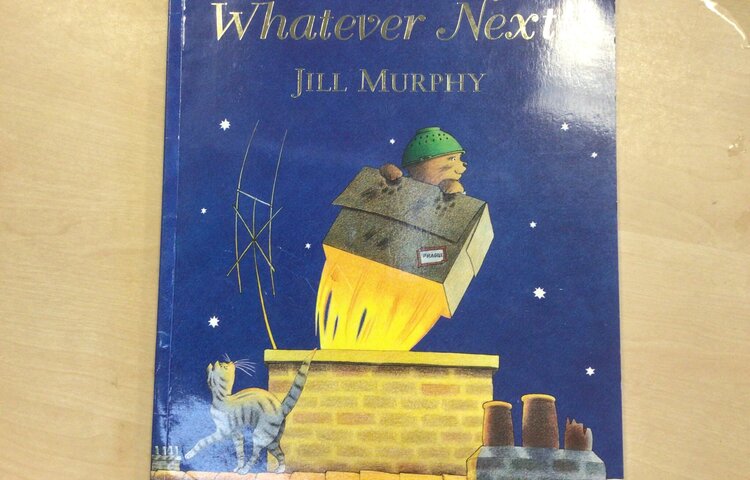 18 April 2023